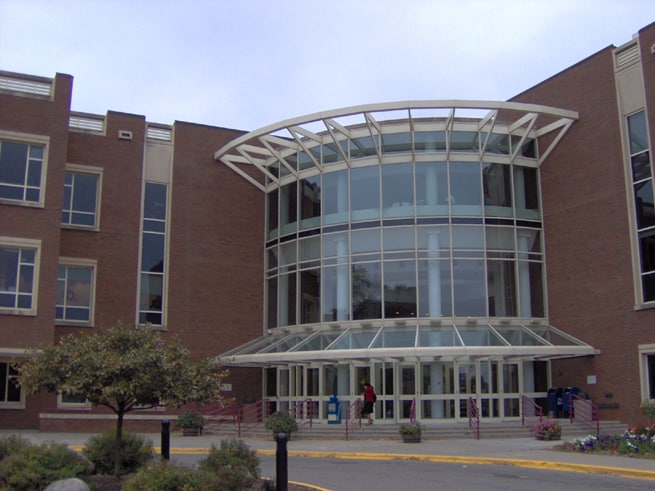 Reading Time:
5
minutes
Im my last post I mentioned that there would be some good news about Glo being released today. What I didn't know at the time was that some bad news about iQOS was also scheduled for release. Luckily the ever-resourceful Dick Puddlecote tipped me off that it was coming. He wasn't the only one who knew about the paper, either; Philip Morris International have obviously got hold of an advance copy in plenty of time to have a look at it and compare its conclusions to their own science.
Actually, as a long-time advocate for vaping, this all looks very familiar to me. I mentioned in my last post that tobacco control is increasingly rejecting science, and this new paper is an excellent example of that. I was going to say it's terrible science, but that's too kind – it isn't science at all. In fact PMI's response completely demolishes it. Unfortunately the media won't pay any attention to that. They'll report the bad news, and ignore the response because it comes from an Evil Big Tobacco Company. So I'm going to do what I can to get the message out – and hopefully, in the process, show just how low tobacco control "science" has fallen.
The usual suspects?
The new study has been published by the University of California, Riverside – and that's something else I'm familiar with as a vaping advocate. The UC system is excellent in many ways, and includes several world-class universities, but it also harbours a nest of virulently prejudiced anti-nicotine loons. The most notorious, of course, is Stanton Glantz, but there are others. So when I looked at the authors of the new paper and saw the name Prue Talbot, I wasn't at all surprised. Talbot is a professor of cell biology at Riverside – so, unlike Glantz, she does at least have some actual qualifications – and she's also a fanatical opponent of any form of tobacco harm reduction. Her obsession with the subject started with e-cigs, but now she seems to have transferred it to heated tobacco. And the quality of her science is as bad as ever.
Talbot and her team have come up with the argument that iQOS isn't really a Heat not Burn device. They're claiming that it burns tobacco and other parts of the Heet, creating toxic substances in the process, and that the way people use it actually increases their exposure to nicotine and harmful chemicals. The thing is, they aren't the first people to investigate this, and their results are wildly different to what previous researchers found.
There were four main claims in Talbot's paper, adding up to the conclusion that iQOS exposes users to serious toxins. They are:
Despite PMI's claims, iQOS does burn tobacco
The device runs hot enough to melt part of the filter, releasing toxic fumes
The time limit on an iQOS session makes users puff more often, increasing their exposure to toxins
Not cleaning the iQOS increases the temperature when it's heated
These are obviously worrying claims, if they're true – but are they? The hazards identified by Talbot and her team haven't been spotted by anyone else, and it's not like Talbot was the first person to look. PMI did a lot of research into safety before iQOS went on the market, and while it's easy to dismiss that as industry research, PMI have a big incentive to do rigorous research. They've invested a lot of money in moving to less harmful products, after all. If it turned out that those products hadn't been properly researched, and there were risks people weren't being told about, their whole strategy would collapse. On top of that, PMI know that if they do the research themselves a lot of people will attack it, so they've been using independent labs for most of the work.
For obvious reasons, that research has already looked at all the issues Talbot claims to have found. PMI have looked at each of them, and compared them with their own research. The results don't look good for Talbot.
Does iQOS burn tobacco?
According to Talbot, the tobacco in a Heet is charred when the iQOS heats up. That, she says, leads to a process called pyrolysis, which creates toxins. Her team decided this after looking at a used Heet under a stereomicroscope – but a stereomicroscope isn't powerful enough to detect pyrolysis. I have one at home; they're designed for looking at insects, coins and electronic components. If the tobacco really was charred, like she claims, a stereomicroscope could detect that, but is charring possible in an iQOS?
No, it isn't. The heating blade in an iQOS never gets hotter than 350°C, and that temperature was chosen for a reason. In a cigarette the tobacco burns at a temperature of at least 800°C, and there's no way an iQOS will ever get anywhere close to that. PMI deliberately selected a temperature that was hot enough to create a vapour from the tobacco, but not hot enough to burn or char it.
I've dissected used Heets myself, and looked at them under both a stereomicroscope and a high-powered biological microscope. I didn't see any signs of burning or charring; what I did see was some discolouration around where the blade had been. PMI say this is torrefaction, a kind of mild thermal decomposition that takes place around 300-350°C.
PMI also cited Public Health England, the UK Committee on Toxicity and the Netherlands National Institute for Health and Environment, all of which confirm from their own research that iQOS does not burn tobacco – and Talbot is wrong.
Are the filters melting?
Talbot claims that the PLA roll inside a Heet, which is there to let the vapour cool before being inhaled, gets hot enough to melt and release a highly toxic chemical called formaldehyde cyanohydrin.
PMI say that they've tested the aerosol from iQOS with advanced techniques, including gas and liquid chromatography, and found no trace of formaldehyde cyanohydrin. They also said that the chemical is found in conventional cigarettes.
Finally, PMI pointed out that PLA is made from corn starch, and is a very safe product. When the PLA filter in a Heet is exposed to the heated vapour it doesn't melt; it hardens, and it doesn't release any toxic chemicals. In fact that's exactly why the material was chosen.
Do users puff more rapidly?
Talbot thinks – and it's just speculation; she has no evidence for it – that because iQOS switches off after six minutes, users will puff faster and expose themselves to more toxins. What this suggests is that Talbot doesn't understand how iQOS – or cigarettes, for that matter – works.
Firstly, a smoker who's used to smoking a cigarette in five or six minutes isn't going to feel rushed with an iQOS. They can puff at their usual speed, with no worries about running out of time. Secondly, iQOS shuts down after six minutes or 14 puffs. It doesn't matter how fast you chuff away at it; you're not going to get any more than 14 inhales. On this point Talbot isn't even wrong; she's just making things up.
Does not cleaning the iQOS make it run hotter?
Talbot's final claim was that iQOS, if not properly cleaned after every session – and she said that PMI's recommended cleaning routine doesn't work – collects residue that makes it run hotter and generate more toxic chemicals. Again, PMI point out that she obviously doesn't know how it works. The temperature of iQOS is electronically controlled and cannot go above 350°C. Again, Talbot seems to be making things up.
Nobody at PMI is pretending that there are no toxic substances in iQOS aerosol. That would be ridiculous; there are toxic substances in fresh air. However, all the research except Talbot's has found that the levels of toxic substances are close to two orders of magnitude lower than what's found in cigarette smoke. As the product is aimed at smokers, that's the comparison that should be made.
Overall this looks like the same kind of sloppy, biased research vapers have been used to for a long time. It's even by one of the same researchers who produced a lot of that sloppy, biased research. The aim of Talbot's paper isn't to increase the sum of scientific knowledge; it's to give tobacco controllers ammunition to bash iQOS and the people who make it. There's likely to be a lot more of this in the future, so all Heat not Burn enthusiasts need to start activating their bullshit detectors now.