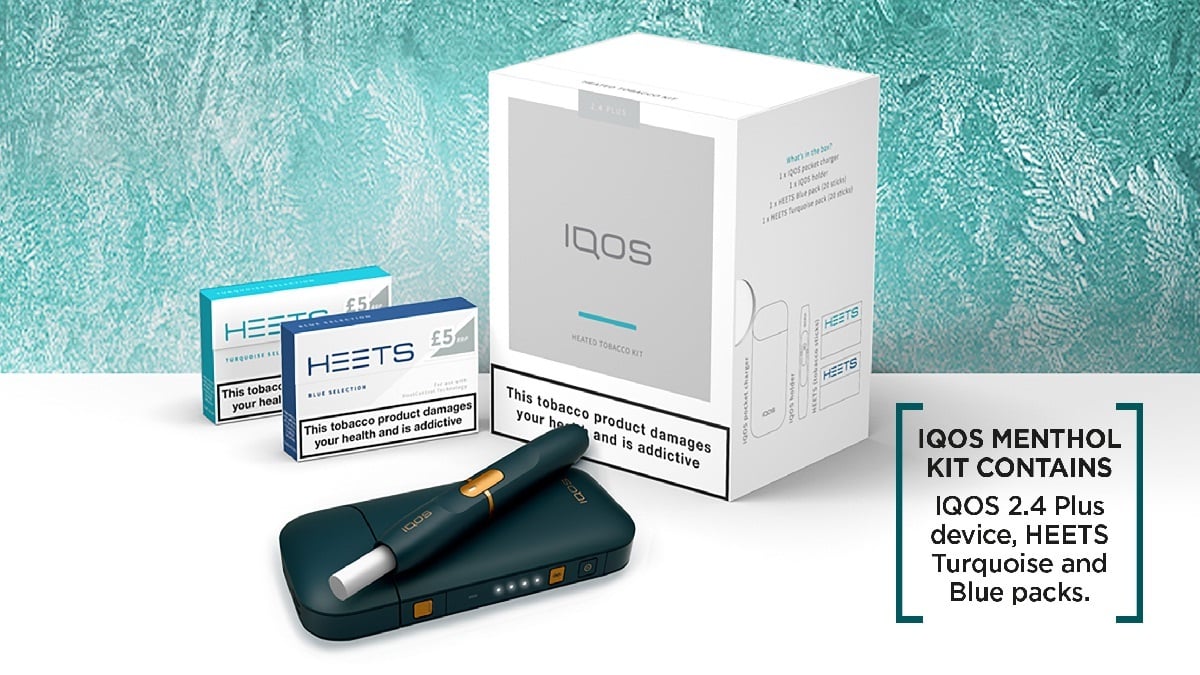 Reading Time:
2
minutes
Well, today is the day. The EU have banned menthol cigarettes in the UK.

We do have some good news though. IQOS is harm reduction technology and because of that menthol HEETS are not included in the ban. We currently have a special offer for you which consists of an IQOS 2.4 Plus heat not burn device with 2 packets of HEETS (20 in a pack) in two different menthol flavours, for just £39.
The two menthol flavours included in this special deal are called Blue HEETS and Turquoise HEETS. HEETS are like mini-cigarettes that plug into the top of the IQOS heat not burn device. A clever blade inside the device heats up the tobacco inside the HEET to create a warm vapour to inhale but crucially it doesn't burn it, hence the name heat not burn.
Blue is an intense menthol flavour and Turquoise is more of a milder traditional menthol flavour, more similar to what you are used to. It comes with one packet of each flavour so that you can see which one you prefer.
As an added bonus we will also be launching two more menthol flavours within the next couple of days.
As a company we hate any kind of state interference in things because 99.99% of the time state intervention is poorly judged and usually ends in disaster, we can't see this time being any different.
So, if you are a menthol smoker why not come and give IQOS a try?
---
This Menthol Special offer is now finished, but we do have other special offers on. Please see our IQOS devices page for more information.