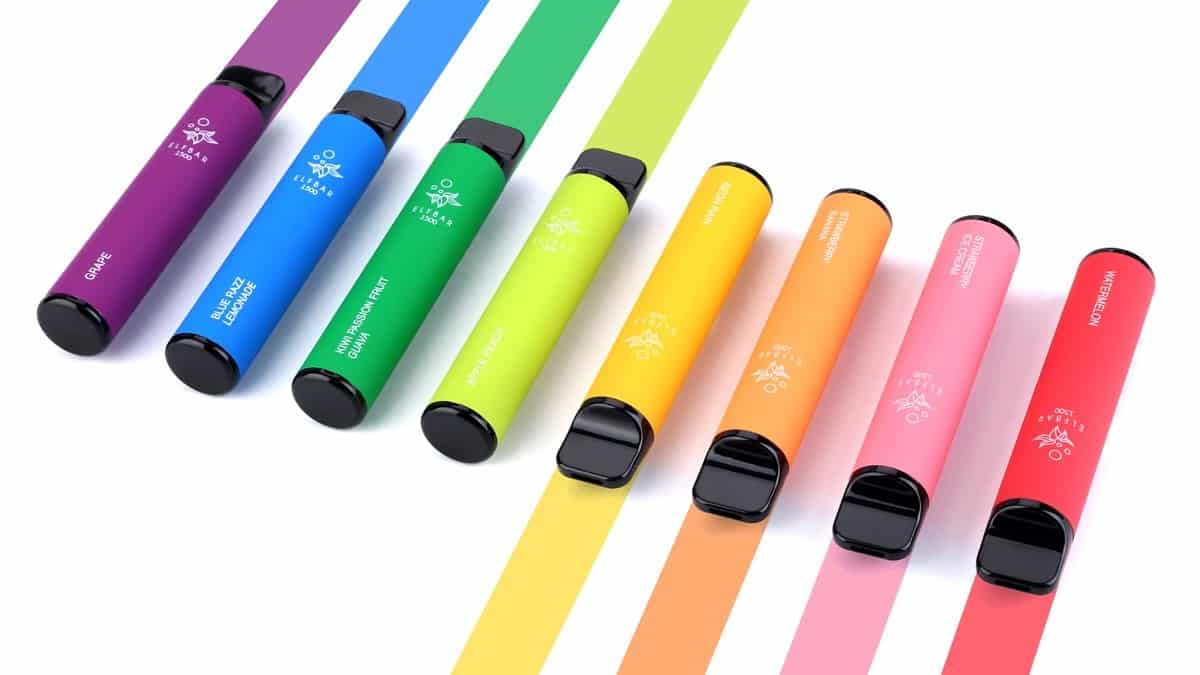 Reading Time:
4
minutes
What follows is Part 1 of my full review of the Elf Bar 600 selection currently available for purchase here at Heat Not Burn.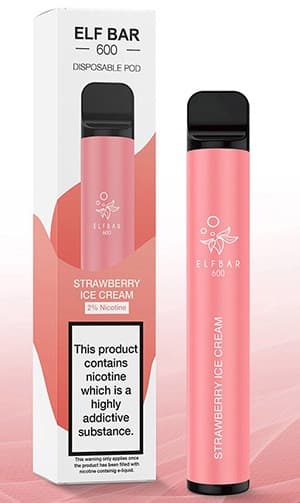 The Elf Bar 600 is the first disposable vape I've had that wasn't an interchangeable pod device (My. Von Erl/now myblu™; Vype/now Vuse ePen) or a single-use tank system (a watermelon hookah flavour I bought at a smoke shop, for the lolz). It's been a few years since I had those, so I wasn't sure what to expect from a disposable device this far into the vaping game.
My past experiences with disposable pod devices have generally been negative due to unimaginative flavours, poor battery life, and uncomfortable levels of spitback. How far has the disposable market progressed?
In this case, the Elf Bar 600 has been quite surprising. 
The Elf Bar 600 is roughly the same length as your average cigarette (which I haven't had since 2014 and I'm going purely off hazy memories so I could be wrong) but a bit wider around. They're labelled with the Elf Bar logo, 2% nicotine content, and the flavour name. Each flavour device also has its own specific colour in a lovely matte finish, so they're fairly easy on the eyes. The device weighs approximately 25-30g and fits comfortably in my lady-sized hand. 
There is no "fire" button, the Elf Bar 600 is draw-activated. There is a small blue LED on the end that lights up solid when being activated by a draw from the black mouthpiece, and flashes five times when the device is finished and ready to be disposed of. The spot at the end where the LED shines out doubles as the airflow.
Vaping made easy and effortless – a wonderful concept!
Elf Bar 600 Flavour Review
This flavour review is entirely my opinion, and taste is subjective, so your mileage may vary.
Apple Peach – The apple flavour in this one is a bit stronger than the peach, but I still think it's quite good.  The first e-liquid I ever had was a green-apple-ish flavour so it's nice when I stumble across a similar one. 
Blue Razz Lemonade – This one reminds me of blue raspberry candy, balanced aside the tang of lemonade. I wasn't expecting to enjoy this flavour as much as I did. 
Blueberry Sour Raspberry – This is a very bold flavour combination. The sweet blueberry is intertwined nicely with a sour kick from the raspberry, and there's a refreshing cool feeling to both the inhale and exhale that I wasn't expecting.
Coconut Melon – there was absolutely zero coconut in it (that I could taste, anyways), which I was disappointed by because the only reason I wanted it was due to the balance the coconut would hopefully bring to the melon – which I've never been a fan of on its own. If you're looking for coconut, I wouldn't recommend this one.
Cotton Candy Ice – I haven't had cotton candy/candy floss in at least a decade so I've probably forgotten what it tastes like. But this one quickly became one of my favourites. It's very sweet and the "ice" part of it gives it a smooth chill throughout. 
Lychee Ice – I'll be upfront and honest here, I've never had lychee. According to Google, lychee tastes like grape with a hint of rose, or pear, or watermelon (depending on who you ask). It is, apparently, a sweet AND tart fruit so would fall under the tropical fruit category. Sadly, while all the components are there, this flavour just didn't work for me.
Peach Ice – This one tastes like a bite from a sweet fresh Georgia peach. Being one of two Ice flavours in this review, I only had the Cotton Candy Ice as a reference to what could be. There is a very light chill on the exhale, which is a nice finish to it. 
Pineapple Peach Mango – 10/10, they nailed the balance between the flavours. In general fruit flavours – whether solo or blended – without anything else added aren't usually flavours that I can stay with for very long. This is one of the rare exceptions as it is delightfully sweet that I couldn't help but like it.
Pink Lemonade – If you've ever had true pink lemonade made from a powdered flavour drink mix, you'll know that it has a very specific flavour. However, this Elf Bar tastes much more like strawberry lemonade than pink lemonade. It's quite good, but if you're specifically looking for pink lemonade flavour, this one will leave you wanting. 
Strawberry Ice Cream – Definitely a just-ripened strawberry taste with oodles of cream to give it a smooth, and slightly sweet, flavour. The ice is there, mostly on the exhale and is heightened on the next inhale. Truly tastes of strawberry ice cream, with no shortage of fresh strawberries.
Strawberry Kiwi – The strawberry and the kiwi flavours are both there, and neither one particularly overpowers the other. I liked it at first, but it didn't take long for me to get a bit bored with it. If you like a simple fruit combination, this may be one for you. 
Watermelon – Watermelon has been my favourite fruit since I was quite young, so I'm always on the hunt for a good watermelon vape. Watermelon is a very tricky flavour to get right, and this one reminds me of watermelon candy. If you're a fan of watermelon flavours, this one is likely one for you. I could very easily see this one becoming an all-day-vape for myself. 
As there are so many flavours available, we'll conclude the entire range of our Elf Bar 600 review in Part 2.