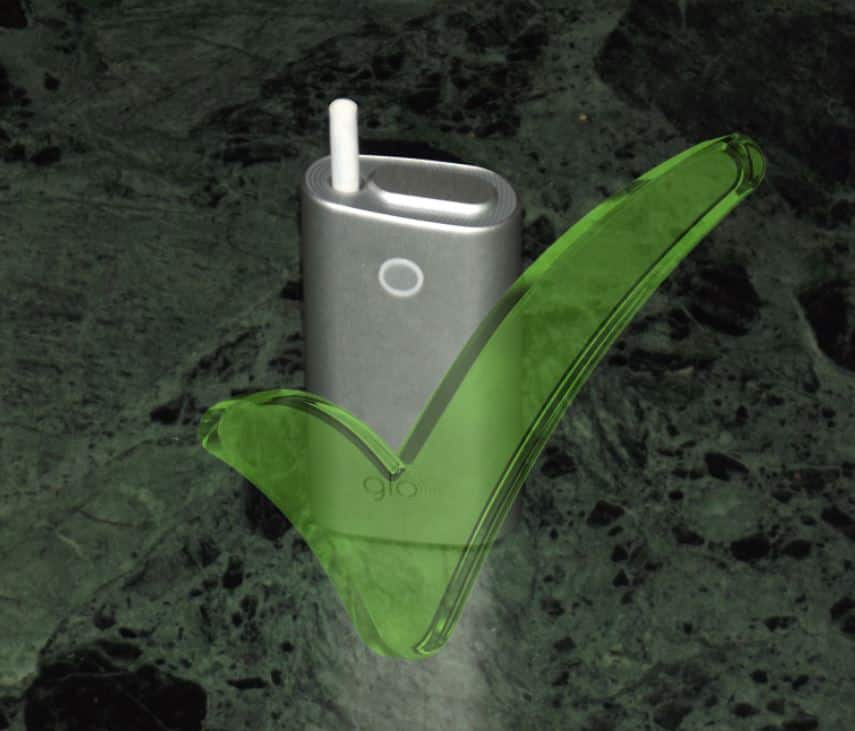 Reading Time:
5
minutes
Anti-nicotine zealots chose safety as their main battleground on e-cigarettes, and it didn't work out too well for them. Now they seem to be doing the same again with Heat not Burn. Will it be more effective this time? Probably not.
We've already seen a lot of research from PMI on the safety of their iQOS device. Now British American Tobacco have released their own work on Glo, which is currently on sale in Japan and South Korea. Glo works on the same concept as iQOS, delivering vapour from heated tobacco that's held in a cigarette-like stick, and the only real difference in the technology is that Glo heats its sticks to a lower temperature. That means we wouldn't expect to see a huge difference in its vapour compared to iQOS – and, sure enough, we don't.
Science and smoking
What BAT were interested in was the potential of Glo vapour to cause DNA changes in human cells. Damage to DNA can kill a cell – but, even worse, it can also cause cancer by making the cell grow and divide abnormally. Smoking is known to cause damage to thousands of genes; the question is, how does Glo compare?
Recently there's been a lot of criticism of studies that use human cell cultures to measure the effects of e-cigarette vapour. This criticism is well aimed, because while the cells might be the same as the ones in a real human body, they don't benefit from all the body's layers of defence systems and repair capabilities. In a living body, damaged cells are quickly repaired or ejected; this doesn't happen in a petri dish.
For their own trials BAT decided they could do better than that. Instead of a simple culture they used an actual simulation of a human airway. Known as MucilAir, it's grown in a laboratory from cloned human cells and it replicates the body's own defence mechanisms. The culture can produce mucus, to clear away contamination, and is covered in hair-like cilia like the ones human airways use to expel dust and particulates.
With the experimental tissues set up, BAT's scientists then programmed a smoking machine to mimic the way people actually use Glo. This is another frequent problem with research into reduced-risk tobacco products – researchers set up their equipment to work in unrealistic ways. Several studies on e-cigs have turned out worthless because the machinery took puffs that were too long and too close together, producing dry hits and high levels of toxic substances that no real vaper would ever experience.
To carry out the actual experiment the machine produced vapour from the Glo and exposed the cells to it continuously for one hour; as a control, a second sample was exposed to smoke from a standard cigarette. Then, 24 hours after the experiment, cells were harvested and broken down to extract their DNA; which was then examined for changes. The process was repeated after another 24 hours to check for damage that took longer to show up. Then the results for Glo were compared with those for the cigarette.
Does Glo cause cancer?
The difference was dramatic. After 24 hours cigarette smoke had caused observable changes in 2,206 genes; Glo vapour had affected one. By 48 hours 2,727 genes were showing a reaction to the smoke, while all genes from the Glo sample were normal. After the researchers adjusted the figures to get a worst-case scenario Glo was still only affecting two genes, while smoke affected 2.809.
It's obvious from this that Glo's heated tobacco vapour has much less effect on DNA than cigarette smoke does – in fact, it would be interesting to see a comparison between Glo vapour and city air. So why are BAT insisting that "these results do not necessarily mean this product is less harmful than other tobacco products"? The reality is that's exactly what these results mean, but heat not burn is in a complicated legal position just now. Philip Morris are still hoping their iQOS will be classed as a reduced risk product by the US FDA, which would allow them to advertise it as less harmful; Glo hasn't reached that stage yet. Until it does we can expect BAT to be very cautious about what they say, to avoid any damaging legal challenges.
The reality, however, is that this is great news for heat not burn. The gene changes caused by cigarette smoke are known to be linked to lung cancer, as well as fibrosis and inflammation of lung tissue. The new research – which has been peer reviewed, and will be published in the medical journal Scientific Reports – shows that Glo is not causing these changes.
While the health effects of cigarettes are complicated, some things are quite simple. If Glo isn't causing the gene changes that lead to cancer, it's not going to give you that type of cancer. That doesn't mean there are no health risks at all – we can't say that about anything – but what we can say is that many of the ways cigarettes cause cancer just aren't possible with Glo.
Earlier research into Glo shows that levels of toxic substances in the vapour are between 90% and 95% lower than in cigarette smoke. That fits together well with the new study. There isn't a simple relationship between levels of a chemical and the effects it has. Some people make wild claims, such as "There's no safe level of cigarette smoke!", but the truth is there's a safe level of anything. There's a safe level for things like cyanide and arsenic. It might be a very low safe level, but it exists.
We're probably fine
My guess – and it is a guess, but a reasonably informed one – is that the level of toxic chemicals in Glo vapour is low enough that it's below the threshold where it's going to do any harm. It seems reasonable to believe, based on the evidence we have so far, that using Glo or a similar product is going to eliminate most of the risks of smoking. Common sense backs this up; it isn't nicotine or even tobacco that kills smokers – it's smoke. Glo isn't producing any smoke, so it's sensible to assume we're not going to see the same problems.
The last thing to say about this research is that it's going to be attacked because of who carried it out. We've seen that already with research on iQOS, just because PMI paid for it – they didn't even do the work themselves. BAT have tested Glo in their own labs, but they've handed over the data for peer review and it's been approved of by experts. That won't stop people attacking it, but they'll attack the source because they can't attack the data itself. So far the science is looking good for heated tobacco products, and that's what counts.