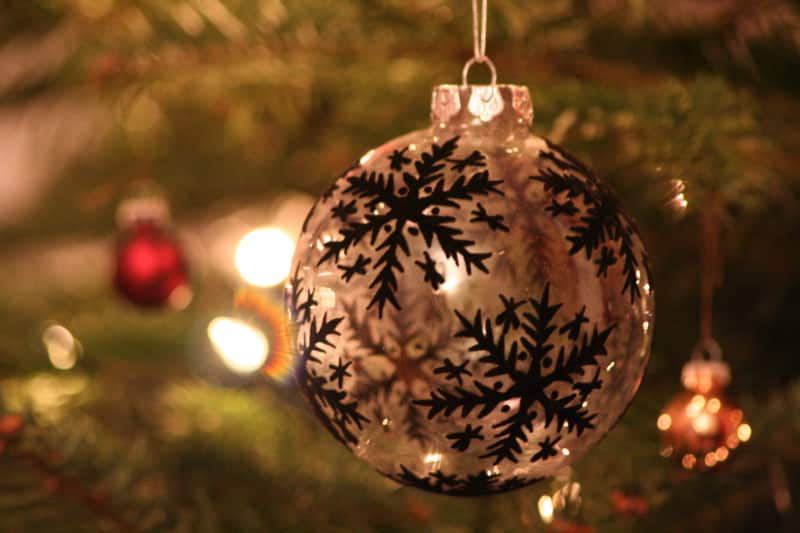 Reading Time:
4
minutes
So we're into the last month of 2017 and the end of the year is approaching fast. Christmas is three weeks away, and it's likely quite a few smokers will be finding an iQOS starter kit under the tree as friends and family try to nudge them in a safer direction. Well, it might be a few smokers – or it might be a lot of smokers. Because 2017 has been a big year for Heat not Burn.
A lot has changed in the reduced-harm tobacco market since January. We've seen new heated tobacco related products appear, and existing ones rolled out to wider audiences. HnB has started to attract attention from health researchers and lawmakers – which isn't always a good thing, of course, but it's an inevitable part of getting the products on sale. So, as Christmas decorations go up and the snow comes down, let's have a look back at what 2017 has meant for Heat not Burn.
iQOS goes global
When iQOS first released ther new heated tobacco device it was only available in a few test markets, but towards the end of 2016 it began appearing more widely. The UK's first iQOS store opened in December 2016, and there are now three in London. Last year the product was almost unheard of, but now it's becoming much better known.
The big challenge for iQOS is the US market. Before it can go on sale it has to be licensed by the Food and Drug Administration, and in March Philip Morris submitted the paperwork to have iQOS classed as a "Modified Risk Tobacco Product". That application hasn't been approved yet, but hopefully it should be decided next year. If the FDA approve it – and it's hard to see how they can refuse – expect iQOS to be a big hit among US smokers.
UPDATE (Feb 2018) It was refused.
Meanwhile, the statistics coming out of Japan show just how much potential iQOS has. PMI say they can't keep up with demand, and every new batch they deliver sells out right away. iQOS really seems to have made an impression – and cigarette sales in Japan fell by an astonishing 11% in the first six months of this year, as smokers moved to HnB.
The growth of Glo
So far iQOS doesn't have any serious rivals as a mainstream heated tobacco product, but that's likely to change soon. BAT's competing Glo was launched in Japan last year; now the market testing has been expanded to South Korea, and next year we can expect it to start hitting other countries. The UK is a likely candidate, thanks to a generally positive attitude to reduced-risk products; BAT will also want to build a presence before iQOS becomes too firmly established as the market leader.
Glo is also the product we have most hands-on experience with at Heat not Burn UK – we did the first UK review of the product a few months ago, following a sneak preview back in February when Dick Puddlecote managed to get his hands on one. That experience was pretty convincing – Glo has a lot of potential, and we think smokers are going to like it when it hits the UK shelves.
Heat not Burn UK visits PMI
In April we were offered the chance to send someone to PMI's research facility at The Cube in Neuchatel, Switzerland, to see what progress is being made on HnB. This gave us a chance to look at the latest science on the safety of iQOS, which is very encouraging, as well as seeing how HEETs are made in the Neuchatel factory.
What really encouraged us is that PMI aren't just pinning all their hopes on a single product. They know that electronic devices like iQOS (or e-cigarettes) don't work for everyone – they're not a lot of use for people who spend long periods working outdoors or at sea, for example – so they're working on four separate non-cigarette devices. These include a charcoal-heated cigarette and a device that creates nicotine vapour through a chemical reaction, as well as iQOS and the Mesh e-cigarette.
Lil joins the race
South Korea is a popular test market for heated tobacco products, with iQOS and Glo both going on sale there early in their careers. Now the country's own industries are waking up to the possibilities. Korean Tobacco & Ginseng have developed their own device, the Lil, which also heats tobacco sticks to create a vapour.
Lil is on limited release in South Korea just now, but should be rolled out across the country quite soon. The question is whether KT&G plan to market it globally. So far they haven't announced any plans, but H&B isn't a crowded market right now. This would be a huge opportunity for them to build a global presence.
We've contacted KT&G to ask if we can have a Lil for review, but haven't heard back from them yet. Hopefully we'll have some news on that soon, because it's an interesting-looking device and we think it deserves a wide audience.
Looking forward
So this has been an exciting year for Heat not Burn; the technology is making its way into the mainstream, hundreds of millions of people around the world are able to buy the products, and that number is set to grow fast in 2018. If what we've seen from Japan is any guide, there's a possibility that HnB could overtake e-cigarettes as the favourite alternative to smoking within a few years.
In any case, 2017 isn't quite over yet. There are still a few weeks to go before New Year, and the team at Heat not Burn UK won't be taking that time off. There will be a video review for the Vapour 2 Pro we've been testing for the last month, and we also have a new toy to play with – the PAX 3. This is the latest upgrade of the PAX 2, the most respected loose-leaf vaporiser on the market, and there's one sitting on the table in HnB UK's secret headquarters. That will be getting unboxed soon, and tested over the next couple of weeks, so drop in to see what we think of it!