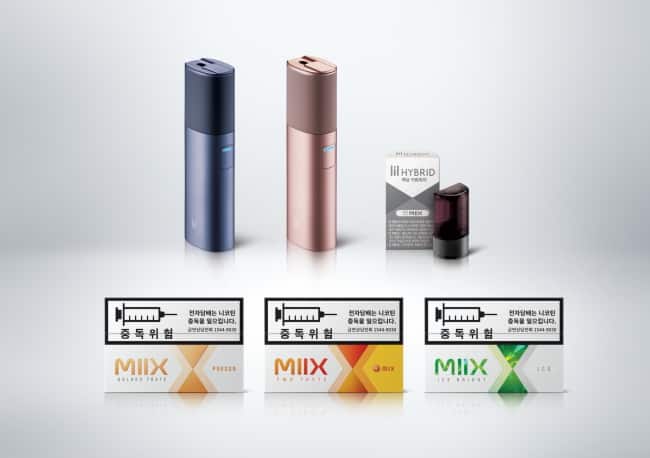 Reading Time:
6
minutes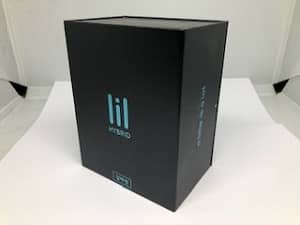 We seem to have a knack at getting hold of the very devices to review and many thanks to our main man in South Korea we have managed to do it again! South Korean company KT&G have been developing heated tobacco devices for quite some time now and we have looked in detail at both the Lil, and the Lil Solid. Well they are a company that certainly don't sit on their hands because they have now released yet another device called the Lil Hybrid.
The chief of KT&G's product innovation department Lim Wang-seob said, "Our previous HNB tobacco devices — Lil Mini and Lil Plus (aka Solid) — had received consumer feedback that the taste needs to be improved. That's why we came up with our exclusive and new platform called Lil Hybrid."
One thing with heat not burn devices is that you do not get too much vapour (and it is vapour, there is no smoke as there is no combustion. ANTZ, take note.) That is not really a problem because most people that switch are more concerned with throat hit, flavour and the familiar hand-to-mouth ritual. But KT&G have come up with a very clever idea, and that is to combine the tobacco stick with a PG filled liquid cartridge that when combined increases both the flavour and the amount of vapour produced. Is this going to be a game changer? Read on to see what we think!
The review.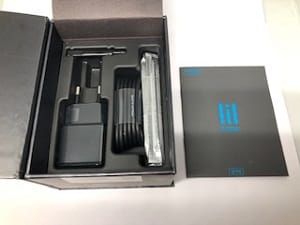 My Lil Hybrid arrived in a very nice presentation box. Apple set the standard regarding quality boxes many years ago and it is great to see other companies following suit. Almost every device that we have received the presentation has always been exceptional. There is no excuse these days to find a product in a crappy looking box.
I opened up the box and inside was the hybrid device itself in bronze (the other colour being a dark grey.) Also included was a standard USB charging cable, wall charging plug, a Hybrid liquid capsule, some cleaning sticks and an instruction booklet and other paraphernalia sadly only in South Korean. There are plenty of pictures and to be honest it's not that difficult, it's not like setting a digital central heating thermostat at home.
The device itself looks very much like the Lil and the Lil Solid, it is almost exactly the same size. It does seem that KT&G see the value in a slightly larger unit, which offers a much better battery life giving the user the ability to vape through 20 Miix sticks before it needs recharging. The device is also quite light too.
Also cleaning this device will be a breeze because it doesn't use a heating blade or spike the only residue you will get is on the walls of the cylindrical heating chamber, this is the only advantage I can see over a heating blade or spike.
Cranking up the Lil Hybrid is easy, you hold the single button down for 2 seconds and it vibrates, then you wait around 20 seconds and it vibrates again telling you that it's ready to vape. It vibrates again after a set time (depending on the amount of puffs taken but usually around 11 or 12 puffs) telling you that you have one or two puffs remaining. And it's a proper vibrate too! So how was it? Let's find out right away!
How does it vape?
This is where things get interesting, on my first puff on the device I was very impressed. The liquid capsule combined with the Miix tobacco stick gave me a very authentic experience. The problem being that it tailed off drastically after that leading me to think that I had a faulty cartridge, or Miix stick. So I tried it again with a new cartridge and a new Miix stick and the same thing happened again. As I see it more work is required because if this is done right it could be a game-changer. Overall it didn't give me as much satisfaction as the iQOS heated tobacco device does, which is a real shame because I personally had very high hopes for this device.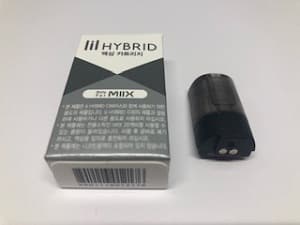 One of the reasons I think this liquid/tobacco stick combo is struggling to fulfill its potential is because they have had to go with externally heating the Miix tobacco stick (like the BAT Glo) instead of the more effective heating blade or heating spike favoured by many others, including PMI with their iQOS. They had to do it this way in order to allow vapour from the liquid capsule to be able to mix with tobacco stick but in my own experience external heating of the tube is never as good as a heating blade or spike. Basically it struggles to heat the tobacco as effectively as it does with a blade or a spike. But the design cannot incorporate one of those and still be able to add the extra effect of the capsule, it's the original Catch 22 situation.
Miix tobacco sticks.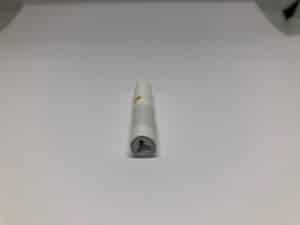 The tobacco sticks for the original Lil were called Fiit. God only knows why. The tobacco sticks for the Lil Hybrid are called Miix. This is kind of wacky naming but in the case of the Miix it does at least make some sense because it does mix the flavour from the tobacco stick with the liquid capsule drawn up through the filter on the Miix itself.
There are currently three different flavours available: Miix Presso, Miix Mix and Miix Ice. Presso and Mix are tobacco based, Ice is a menthol.
As you can see from the picture the base of the Miix is plastic, the tube has got to be heated externally because the base of the Miix has to be able to allow vapour from the liquid cartridge to enter the Miix, and as I have said earlier in this review this external heating of the tobacco stick is what is holding this device back from being an absolute game-changer in the heat not burn industry.
Verdict.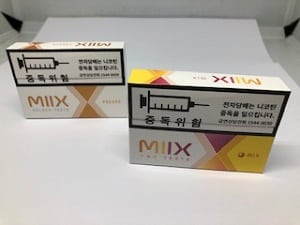 Don't get me wrong the quality of this heated tobacco device is top notch and a lot of thought has gone into trying to make the experience better for the user. You have got to give KT&G ten out of ten for effort in the innovation department and I believe that this idea has a lot of potential. I can see this becoming a game-changer if they can get the liquid cartridge/tobacco stick combination to work more effectively.
So does this mean that it's not very good? Not at all. It works perfectly and will be adequate for anyone thinking of making the switch. I just think that it could be much better considering it is using an extra element to enhance the experience (the liquid cartridge.) I'm pretty sure that with subsequent releases this device will get better and better and kudos to KT&G for becoming the first heat not burn manufacturer to attempt something truly innovative.