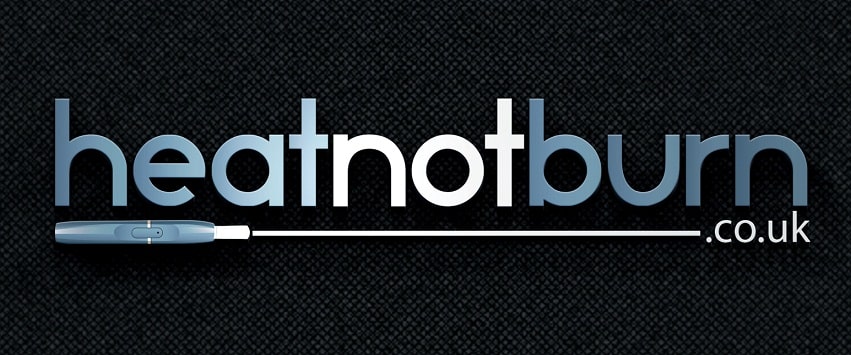 Reading Time:
4
minutes
As you've probably guessed, the team at Heat not Burn UK take a keen interest in anything related to heated tobacco products, so we're always watching the news to see if anyone's saying anything we think you should know about. Sometimes we find a big story, and we'll always let you know about that right away. Other times we just feel like giving you an update on what's happening.
This week we couldn't find any big stories to tell you about, so we've put together a few of the more interesting smaller ones. We think this is a good way to stay up to date on what's happening, as well as warning of any threats that might be approaching. We can take it for granted that there will be threats; any vaper knows how vindictive the tobacco control industry can be. This week we've picked up one story about health warnings on HnB products, for example.
It's not all bad news though. There's some more good news in New Zealand's bizarre iQOS court case, plus a study from Russia that looks very positive on the health front. Interesting times certainly lie ahead for HnB, but right now we're feeling pretty optimistic about it all.
New Zealand gives up on Heet ban
One of the most positive HnB stories in April was the defeat of the New Zealand health ministry's legal bid to ban Heets. Last May the ministry, for some bizarre reason, launched a court case against Philip Morris; their argument was that Heets fell under New Zealand's ban on chewing tobacco, although they're not actually supposed to be chewed.
It's not clear why the ministry decided to do this; the case was brought under a 1990 law banning any tobacco product "described as suitable for chewing or any oral use other than smoking". The law was specifically aimed at chewing tobacco, which carries a risk of oral cancer and sparked a series of health scares in the late 1980s and early 90s; no product like Heets was on the market at the time. However, the ministry came up with an eccentric interpretation of the law that would have banned Heets.
Luckily, Wellington District Court disagreed and threw the case out. They weren't subtle about it either – the court basically told the ministry that what they were doing was the opposite of what the law was supposed to achieve. Of course, the ministry still had the option of appealing to a higher court.
This week's good news is that they've decided not to do that. It seems that they've realised just how weak their legal position was, and backed down rather than face another defeat. This means Heets will stay legal in New Zealand, which is good news for the country's smokers.
South Korea does something silly
South Korea has played a big part in the growth of HnB – after Japan, it's one of the countries that has adopted this new heated tobacco technology most enthusiastically, and BAT chose it as an early test market for their Glo. There's also at least one indigenous Korean product, KT&G's Lil. So at first glance it's all looking pretty positive – but there seem to be political problems on the horizon.
Seoul's Ministry of Health and Welfare has just announced that, from now on, HnB products will have to carry graphic health warnings in the packaging. These are the gory pictures that many countries already require on cigarette packets; now South Korea wants them on reduced-harm products too.
In fact graphic warnings were already required in South Korea, but some activists have complained that the image – a needle, representing drug addiction – was unclear. The new ones will show tumours. The ministry's aim, unfortunately is to spread the message that HnB isn't safer than smoking – despite all the evidence showing that it is.
PMI credits iQOS for growth
Philip Morris International announced a 9,4% revenue growth for 2017, and said this was down to demand for their iQOS heated tobacco device and the Heets that it uses. According to CEO André Calantzopoulos the company's HnB sales are projected to double in 2018. This is a positive sign for PMI's ambition to establish itself as a leader in HnB, and gain an advantage over its competitors.
There are no guarantees,, though, and PMI shares fell by 17.5% in April following disappointing iQOS sales figures. Some people have interpreted this as a sign that the HnB bubble is already deflating: others aren't so sure. So far Japan has accounted for the bulk of iQOS sales, and it's possible that market is saturated for now – most of the smokers who want to switch could already have done so. If that's the case there's still a lot of potential for iQOS to sell well in other countries.
Science stacks up
HnB hasn't been studied anywhere near as much as either vaping or smoking, but evidence of its safety is starting to build up. Anti-nicotine activists attacked the first studies because, although they were carried out by independent labs, they were funded by tobacco companies – a classic case of playing the man, not the ball. However, now there's a new study that can't be dismissed so easily.
Many governments are interested in the health risks of new tobacco products, and Russia is no exception. A few months ago Moscow seems to have asked a group of researchers to investigate, and their paper was released on the 7th of May. The results make encouraging reading.
The Russian team, from Kazan University, tested the urine of smokers, HnB users and never-smokers. What they found was that, in every case, levels of various toxins in the HnB users were comparable to what they found in the non-smokers – and much lower than in smokers. At the same time they found similar nicotine levels between HnB users and smokers. This backs up the existing evidence that heated tobacco is an effective way of using nicotine that also eliminates most of the risks of smoking.