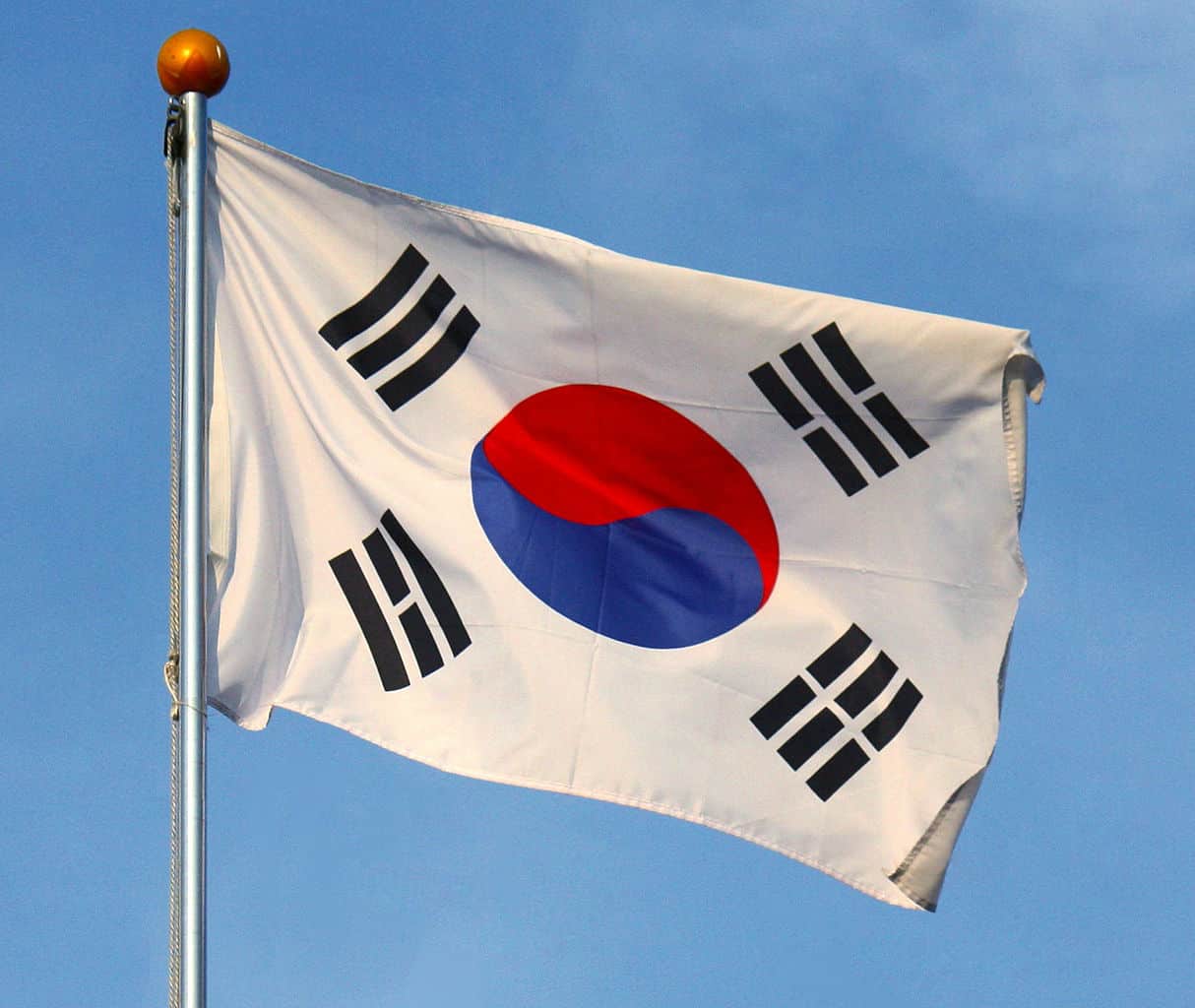 Reading Time:
4
minutes
When someone mentions Korea most of us think of the mad regime in the North. That's a pity, because South Korea is much nicer – and, if you're a fan of Heat not Burn, it's also a lot more interesting right now. South Korea is now an expanding market for the leading heated tobacco products, so much so that a local company is planning to join in.
Unlike its bizarre Stalinist neighbour South Korea is an advanced industrial country, with a relatively low smoking rate of 19.9% – slightly lower than Germany, but slightly higher than Japan. It also has tough anti-smoking laws that make it illegal to light up in almost any public place. The government is pretty serious about persuading its citizens not to smoke.
Unfortunately it has a couple of serious problems. The first, and probably the biggest, is the army. The country has the world's sixth-largest standing army and second-largest reserves; in total it can mobilise 3.7 million troops, and all South Korean men have to do an obligatory 21 months of military service. This is a great way to defend against insane, highly militarised neighbours, but not so good if you're trying to stub out smoking.
Soldiers smoke, often because it gives you something to do while you wait for the army to decide what's happening to you next, and lots of Koreans pick up the habit while they're in uniform. That 19.9% smoking rate? It breaks down into around 5% of South Korean women, but about 40% of men.
At the same time, vaping hasn't really taken off in Korea the way it has in the UK or USA. It is possible to buy e-cigarettes, and there are some local manufacturers, but it hasn't made a big dent in the smoking figures. Now, major tobacco companies are wondering if Heat not Burn can do a better job.
Here comes iQOS
HnB products are very new to the South Korean market; Philip Morris released its popular iQOS heated tobacco device on 27 May, and now has two stores in Seoul (if you like Korean music you'll be pleased to hear that one of them is in Gangnam). They're also selling the iQOS through the CU convenience store chain, which has about 3,000 branches across the country.
Philip Morris say they don't have any firm sales figures yet but are seeing "growing popularity". That sounds about right; an employee at a CU store says, "They have been all sold out every day." It wouldn't be surprising if this is the case because iQOS continues to do very well in Japan; it took a 0.8% share of the cigarette market in the first quarter of 2016, but had climbed to 4.5% by the end of the year. PMI say it's now at around 7%.
With the iQOS apparently doing well in South Korea, British American Tobacco are aiming to introduce their rival Glo device in August. Glo is a similar format to iQOS and BAT Korea say they'll be selling it at a slightly lower price. If they can get the device and its NeoStiks into enough shops it's likely to catch on too.
A home-grown rival?
The global tobacco companies can't expect to have it all their own way, though. HnB devices are consumer electronics, and when it comes to developing and manufacturing these South Korea is one of the world's giants. The country that's home to companies like Samsung and LG isn't likely to let imported electronics flood its home market, is it?
No, it's not. Clearly impressed at the popularity of the new heated tobacco technology, one of South Korea's own tobacco companies is already looking at moving into the market. KT&G (it stands for "Korea Tomorrow & Global", but used to be "Korea Tobacco  Ginseng") is the country's largest tobacco manufacturer. It's a major player locally, with 62% of South Korea's cigarette market, and its Esse superslim brand is also popular in Russia and Eastern Europe.
Now KT&G want to release a HnB product to take on Glo and iQOS – and they're not hanging around. According to the company they've been watching the heated tobacco trend since 2012 and want to have their own device on the market by the end of this year.
That's quite an ambition. If they can pull it off, they'll be in on the ground floor with PMI and BAT. The multinationals will have a bit of a head start, but not enough to let them build up real dominance, and that's likely to be balanced by consumers' familiarity with KT&G brands.
The real question is what will the product be like? Unfortunately KT&G haven't released any details yet, but if they think they can get in on the shelves by the end of the year – even as a trial product – then its design must already be fairly advanced. A HnB device isn't something you can just throw together; PMI have invested more than $3 billion in iQOS so far, and BAT can't have spent much less on Glo.
iQOS is the latest version of a basic concept first trialled in 1998, as Accord, then redeveloped in 2007 as Heatbar.
So will it happen?
If KT&G are going to have any chance at all of getting a heated tobacco product on the market by December, it would need to be pretty much ready to go into production by this point. That means it would need to have been tested already, and probably tried by a good number of consumers to get their feedback on it. If this has been done, it's been done unusually discreetly – we can't find any details or images of a KT&G device anywhere.
Of course, South Korean companies are very good at keeping innovations quiet until they're ready to start marketing them, so it's very possible that KT&G really do have a product ready to launch over the next few months. If they do, it will be interesting to see how it compares to iQOS, Glo and other existing devices. Hopefully we'll know more about it – and whether it will be marketed outside South Korea – soon.