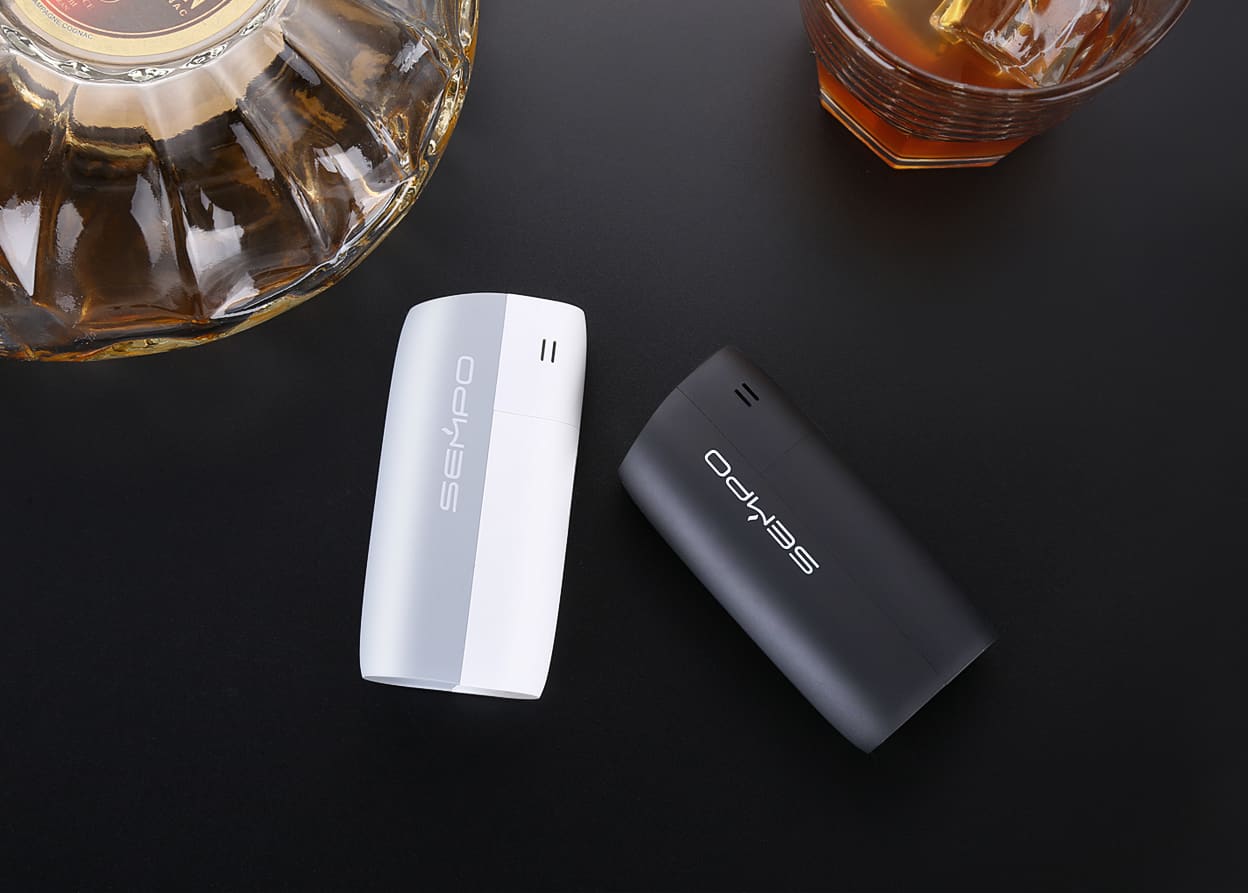 Reading Time:
5
minutes
Everything moves fast in the world of HnB and here at Heat Not Burn UK we get contacted by many companies wanting to show off their latest devices, so this week I have something new to tell you about. I've been getting acquainted with the P1 vaporiser from Sempo, and now it's time to let you know what I think of it.
Sempo is a Chinese company, and they seem to be a new entry to the tobacco harm reduction market. The P1 is their first product, so I was interested to see what approach they've taken and how well it's worked out. In fact, maybe I should just stop wittering and review the thing; how does that sound?
The review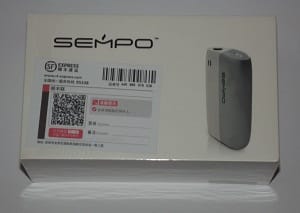 My Sempro P1 arrived in a nice, sturdy cardboard box, which gave an immediate impression of a quality product. This obviously doesn't mean a lot, because it's much easier to make a nice box than it is to make a nice gadget, but first impressions count. Anyway I did my best kid at Christmas impersonation ripping off the plastic and getting the box open, and it turned out the contents were pretty nice too – even if there weren't a lot of them.
As usual, the actual device was the first thing I saw when I got the lid off, sitting in a moulded plastic tray. Under that was an instruction leaflet and warranty card, and finally another box with plenty of space for accessories. In fact all it contains is a charging cable and a pack of ten alcohol-soaked cotton buds. There's no cleaning brush provided, which is a pity – it wouldn't have been an expensive addition, and there's plenty of room for it in the box.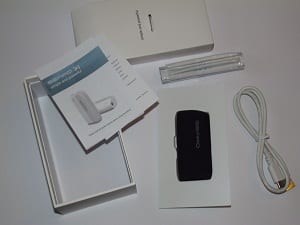 The P1 itself is very nicely made. It's very obviously built around an 18650 battery, and its basic box shape is curved, rounded and tapered in all the right places to fit your hand. It's also about as compact as it can be and still fit the battery in. On top of that it's pretty light for its size. I suspect that everything except the heating chamber is plastic, but it feels solid and has a nice, slightly rubberised finish that makes it comfortable to hold (and not too easy to drop).
Like most HnB devices the P1 is very simple. On top there's the heating chamber and a row of four LEDs – three white and one red. The power button is on the narrower edge of the device, and there's a USB Type C charging port at the bottom.
The power button controls all the functions of the P1, which basically means powering it up and changing temperature settings. There are three temperatures to choose from, and it's easy to switch between them. When the device is in standby mode, just give the button five quick presses. By default, two of the white LEDs will light up, showing it's set to medium. Single clicks on the button will now cycle it through the modes, from high (three LEDs) to low (one) and back to medium. It's all pretty simple – but how does it vape?
Vaping the P1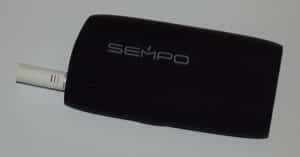 According to the manufacturer's website the P1 has a 2,100mAh battery. This took just under an hour to fully charge using the supplied cable, and then I broke out my usual Bronze HEETs and slotted one into place. To fire it up all you have to do is hold down the button until the device vibrates, then wait for it to heat up. With temperature set to medium this took 24 seconds, which is at the slow end of average but still acceptable. Another vibration signals that it's at running temperature and ready to vape.
I'd been impressed with the P1 so far, so I was curious about how well it actually works. The heating element is a spike, and I prefer a blade, so I had a couple of doubts there, but in fact I didn't need to worry. Although I still think a blade is better at getting vapour out of a HEET, the P1 does just fine. Set to medium temperature there's plenty of vapour, and the flavour is good. It seems that, after a couple of false starts, Chinese companies have now mastered the art of heating HEETs.
According to the instruction leaflet a vaping session on the P1 lasts five minutes. In fact, once it reaches working temperature, you get four minutes and ten seconds before the LEDs start to blink. That's your signal that you have 20 seconds left to grab a final couple of puffs.
One thing the P1 doesn't seem to have is a puff counter – it has a timer, and that's that. Although most HnB systems do limit you to a fixed number of puffs, I don't think the lack of one is a big deal. In my experience a HEET is pretty much used up after about a dozen puffs anyway, so while I managed to get 23 puffs out of one on the P1 I don't see why you'd want to.
In my description of the device you may have noticed that I didn't mention any way to dismantle the heating chamber, or any system for ejecting used HEETs. That's because there isn't one. This isn't an issue, though. One advantage of spike heating elements is that you can give the HEET a twist before removing it; that avoids leaving the tobacco plug stuck to the element. I've put six packs of HEETs through the P1 so far and haven't had a single problem with that.
Cleaning is also easy enough, although I really would like to see a brush included in future. The cotton buds do an adequate job, but there are only ten of them and I suspect a lot of people won't bother ordering more when they're done. Like most HnB devices the P1 does need cleaned after every pack of HEETs, or performance and – especially – flavour will start to fall off pretty dramatically.
Finally, battery life. I expected this to be pretty good, and it was reasonable. I averaged 18 to 20 HEETs on a full charge, which will last most people through a day at work. There's probably scope for fitting a higher-capacity 18650 in future upgrades, but it's perfectly respectable as it is.
The verdict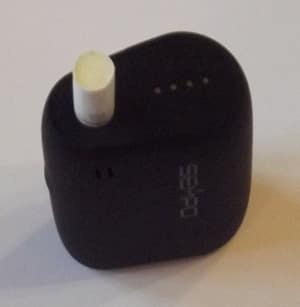 Overall, I was impressed with the Sempo P1. Does it do anything amazingly unique? No; it's just a standard HEET-based device. It does all the things it needs to do, though, and it's a neat and well-made little gadget. If you want to switch from cigarettes to HEETs, but prefer a mod-style device to the holder-based iQOS, the P1 is a very strong contender.