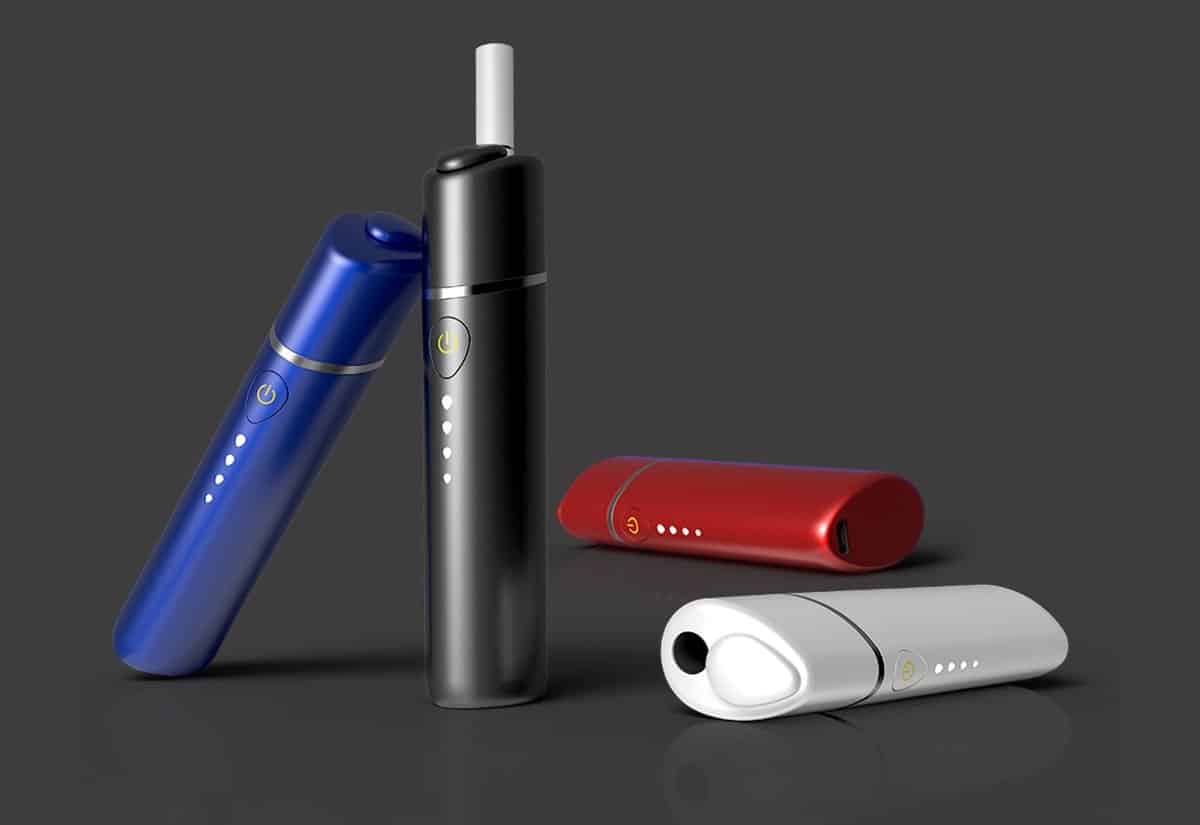 Reading Time:
5
minutes
It doesn't seem so long ago that there were just two or three Heat not Burn devices on the market. That made it a bit tricky to keep you informed and entertained with product reviews, to say the least. Things started to change around last February, though – I think that was when the first Chinese device that uses Philip Morris's HEETs reached me. Since then we've had quite a few – nothing like the variety of e-cigs that's available, but still pretty respectable. Here is the latest to arrive at HnB Towers, the UWOO Y1 from Uwootech.
So far, while everyone's designing their HnB systems to use HEETs, not many have tried to replicate the iQOS format of a tiny holder and portable charging case. Instead we're mostly seeing one-piece devices with an internal battery, and overall they're pretty similar. That's inevitable, because the way the technology works puts some limits on how you can make a device. This means that, to make their products stand out, makers have to focus on getting the details right.
There are a few things that can be tweaked to get the most out of the basic one-piece HnB format. More comfortable shapes are one. Temperature control is an increasingly popular option, although I'm not personally sure it's worth it; I always seem to get the best flavour by just turning it up full and leaving it there.
A few weeks ago we were contacted by a company that's decided to tweak something else – battery capacity. They claimed their device was good for two packs of HEETs – 40 sticks – before it needed a recharge. We were definitely interested in that, so we told them to go ahead and send one over. So for the last two weeks I've been testing the Uwoo Y1, and now I'm going to tell you all about it.
The Review
The Uwoo turned up in the usual smart, iPhone-style box. Everything is nicely presented and the box itself is very sturdy. Inside is a slab of foam with the device resting snugly in the middle. Lift that out and you'll find an instruction leaflet, then another tray with some accessories. There's the usual micro-USB charging cable, a good-sized brush and what the leaflet calls a "specialised spoon". In fact this is a nice little scraper that lets you get any caked-on residue out of the heating chamber without damaging anything. It's a nice touch – with some devices I've had to scrape out burned-on tobacco that a brush wouldn't shift, and a tool like this would have made it much easier.
The device itself is packaged in a very nicely made aluminium body. Mine is blue, with a deep anodised finish that should resist wear and tear pretty well. The body has a teardrop profile that fits nicely in the hand, and the simple controls – just a power button and a row of four LEDs – are down the narrow edge. The micro USB charging port is in the base; on top is a sliding cover that pushes back to reveal the heating chamber. The whole top section slides up about a quarter of an inch for easier removal of used HEETS; hidden magnets snap it positively back into place again. Pull it harder and wiggle it a bit and it comes off for cleaning.
This is a slim and compact device and it feels very solid and well put together. Its weight also made me wonder if it packed in more battery power, as Uwoo claimed. So I plugged it in, bought some HEETs and gave it a shot.
Vaping the Uwoo Y1
This isn't the fastest-charging device out there. It took around two hours to get the battery fully topped up. More battery capacity? I'll get to that. Anyway it doesn't matter a lot; one hour or two, you can still manage that when you get home from work.
When it was fully charged I slid the cover open and loaded a HEET, which was easy enough – the entrance to the heating chamber is perfectly sized, and the spike heating element hardly creates any resistance. Then I held down the power button until the device buzzed and vibrated at me, and started my stopwatch.
Sixteen seconds. That's how long it took before it vibrated again to let me know it was ready to go. That's pretty fast – the average is around 20. So, first impressions of the Uwoo were good.
Things stayed good when I took my first puff. Plenty of vapour, and a good, crisp Marlboro flavour from my favourite Bronze HEET. I mentioned temperature control earlier; the Uwoo has four settings, which can be changed by pressing the power button four times quickly then using single presses to cycle through the modes (the LEDs show what one it's on). As usual, after a quick experiment I ended up leaving it on full power.
Each session lasts for five minutes (with a warning buzz at four and a half) or fifteen puffs, whichever you get to first. Flavour starts to drop off after ten to twelve puffs, but this seems to be a limitation of HEETs themselves, because I've noticed it on every device I've tried. Which, by this stage, is quite a lot.
Anyway, that battery capacity – is the Uwoo good for 40 HEETs before it needs a recharge? No, of course it isn't, but it did come very close. In fact I reliably got through 37 or 38 HEETs every time before the battery was drained. That's exceptional, to be honest, and if you're a heavy user it makes this an extremely attractive device. I also have to say that I was using it about as inefficiently as possible, in permanent full power mode, so if you prefer a milder vape I suspect you'd get up to another half dozen HEETs out of a full charge.
The verdict
Almost everything about the Uwoo Y1 is solid, competent and at least average. It vapes well, it's easy to clean (and the supplied tools are good), it's compact and it feels well made and durable. What really sets it apart is battery life. It packs close to the capacity of an iQOS PCC into a small one-piece unit. It'll keep a heavy user going all day, and an average user close to two. If you want a good, simple HnB system, and really hate being tied to a charger all the time, this is very likely what you're looking for.
If you would like to purchase this device directly then please visit their official website. They ship globally.