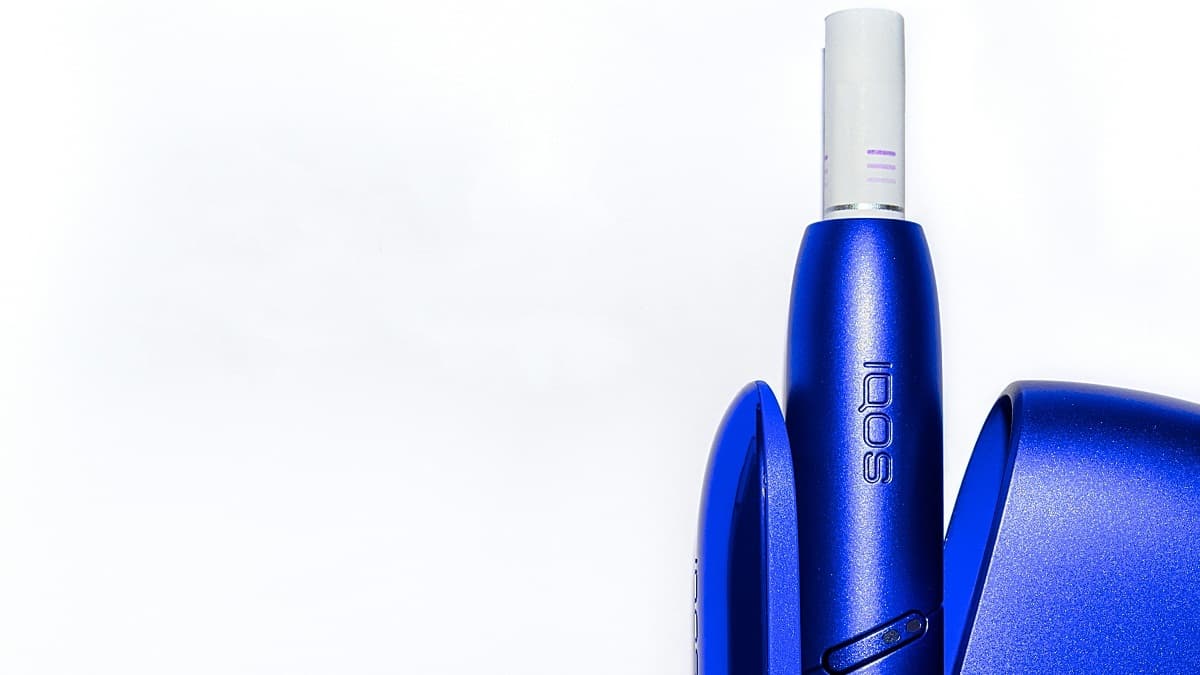 Reading Time:
4
minutes
Refine the king
With the independent vendors seemingly putting pressure on Philip Morris International by coming out with some good, or very good, devices in the heat-not-burn marketplace (capitalism for the win!), it should come as no surprise at all that they are working hard to be at the forefront of heated tobacco technology.
When Big Boss dropped me a note to say I'd be getting an IQOS 3 DUO for review, I immediately went off to find out some more about it. What innovations did this new toy have? The first clue, naturally, was in the name – DUO.
With the IQOS 2.4 Plus and IQOS 3, there's two primary parts to the device – the pocket charger and the holder. In the 2.4 and 3, the holder took a while to charge before it could be used (and that is excluding the time it took to charge the pocket charger). Don't get me wrong, it wasn't horribly slow, but it could easily catch you out if you forget to plop the holder back in the charger after you've used it. With the DUO, that's not so much of an issue.
Unlike the all-in-one devices I've had the pleasure of trying lately, the IQOS 3 DUO heated tobacco device is the only pocket-charger based device that allows the user to consume two HEETS between holder charges. That may not sound like much, but it is a worthwhile innovation.
Couple that with the faster holder charge rate; sadly the pocket charger charge rate is horrible – clocking in at just over 2 hours from flat to fully charged; the longest of any device I've reviewed thus far, and you have a device that is more versatile.
Philip Morris have also slimmed the pocket charger and holder down so they are both much lighter – which may, in part, account for the terrible pocket charger recharge time.
The device
There's not much to say about the unboxing itself. I know it usually forms part of the review but, it's an IQOS. The stuff that comes in the box is standard fare by now as you can see from the picture. The device, a cleaning tool, some swabs and the charge cable and plug. It's in the usual, neat, presentation that you'd expect from PMI. There is also a multilingual quick start guide, but the IQOS 3 DUO, like its predecessors, is easy to use. I did glance at the guide just in case there was something in there about some new innovation or something else I needed to do. But no. Standard fare.

The pocket charger is simple with only a single button and an array of LEDs on one corner – 4 in a strip to indicate the pocket charger battery level (each LED equates to roughly 25% charge) and two individual LEDs to show how 'ready' the holder is. When both are lit, the holder is ready for two consecutive HEETS. During charging these LEDs pulse gently and, of course, you can always pop the holder out if it is only 'half' charged (i.e. enough for a single HEET).
A few other notable mentions on the new heated tobacco device include:
Slightly redesigned outer shell to improve shock resistance
Redesigned side door
Improved battery life (after a day of use, the pocket charger has only used around 25% of its charge, and it's had about 20 HEETS through it – I didn't properly count as I was already halfway through one pack from my previous review)
Minor redesign of the heating chamber (many reviews of the UK IQOS site mention broken blades)
Other improvements include:
Holder recharge time significantly reduced
I can't speak to this directly, but our review of the IQOS 3 by Fergus suggests that the original IQOS 3 and IQOS 2.4 Plus charged the holder in about two and half minutes; on the IQOS 3 DUO it takes approximately 25 seconds to charge enough for a single use, so there's a definite improvement there.
One area that PMI need to look at is the warmup time. Most devices reach optimal temperature in about 20 seconds, and the IQOS 3 DUO is no exception, but my review of the Lambda CC suggests that improvements can be made here.
As with most other heated tobacco devices out there, the 'session time' is either 14 puffs or 6 minutes – whichever is reached first. The IQOS 3 DUO vibrates (as does the IQOS 3, IQOS 3 Multi and the IQOS 2.4 Plus) when there is 30 seconds or two puffs remaining.
The verdict
It seems that PMI are taking a leaf out of the Apple playbook with subtle, and near-invisible, innovations to their flagship product. Yes, there are some good, worthwhile changes – improved pocket charger battery life, faster holder recharge, the ability to use the holder twice consecutively from a single charge, to name the key improvements. However, these improvements could easily have been folded into the existing IQOS 3 product line and not introduce a new product line. Still, it is the decision of PMI and not mine.
Aside from the relatively minor improvements, the device is an IQOS when all is said and done. It's very good. The faster holder recharge rate is a definite improvement – particularly for heavier users – but the recharge rate of the pocket charger needs work. It's great that these things last as long as they do but, seven hells give me rapid charge. Smart phones and laptops can do it, our non-smoking devices should be able to do it too.
The king is dead, long live the king.
=====================================
You may not be surprised to hear that we have the new IQOS 3 DUO available in four superb finishes right here on this very website! Visit our online webstore for more details and prices.