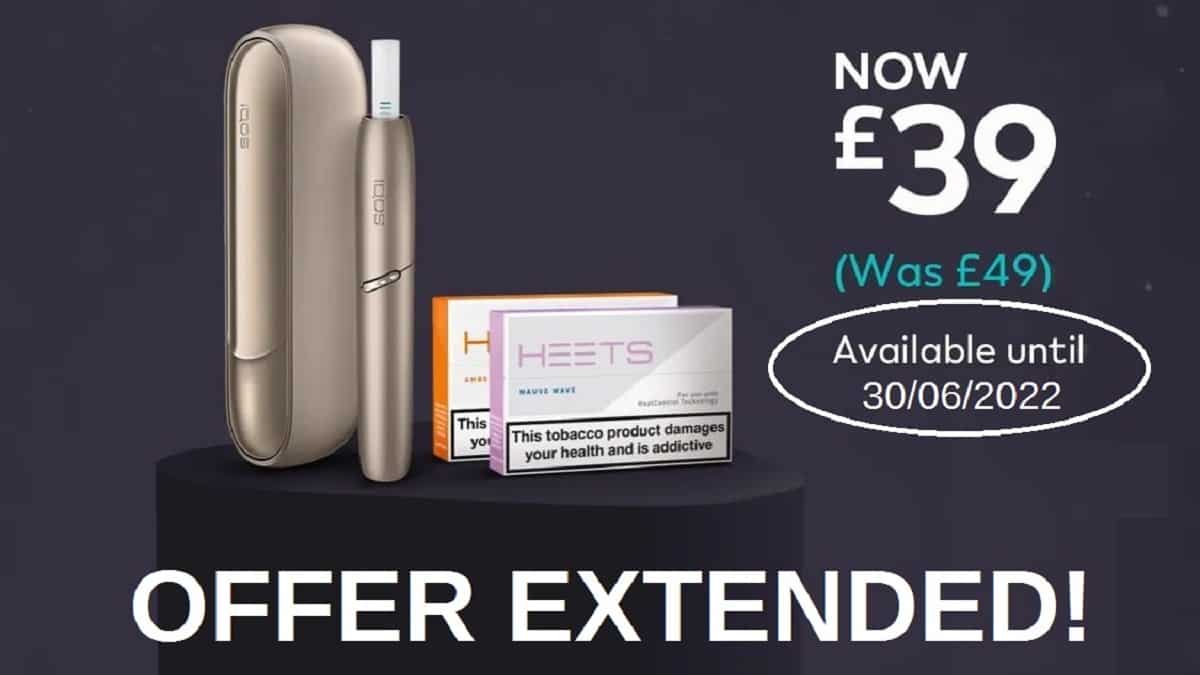 Reading Time:
2
minutes
Most people love an offer and we are very happy to be able to announce that we are extending our IQOS 3 Duo special offer until 30th June 2022.
This means that currently it is possible to buy a state-of-the-art IQOS 3 Duo heated tobacco device in a choice of 3 colours along with 40 HEETS (tobacco sticks) for just £39. There has never been a better time to make the switch away from regular cigarettes to a much less harmful way of enjoying nicotine.
What is heated tobacco?
For those unsure what a heated tobacco device is it's a revolutionary new way of enjoying nicotine where instead of burning tobacco like regular smoking does this merely heats it up. It is specifically heated to a temperature whereby it releases a warm nicotine infused inhalable vapour without actually burning the tobacco itself. Most of the damage to a smokers health is caused by inhaling the actual burning tobacco. The IQOS 3 Duo only heats the tobacco and doesn't burn it so already it is much less harmful than regular cigarettes.
The IQOS 3 Duo heated tobacco device using small tobacco sticks called HEETS. Currently we have ten flavours available so there will be a flavour for everyones taste. Most of the flavours are either tobacco or menthol based along with one that is fruit based.
If you want to take advantage of our IQOS 3 Duo special offer it is available in three different finishes, that is Stellar Blue, Warm White and Velvet Grey. The starter kit comes with absolutely everything you need to get started right away!
For more details and to make a purchase please click here to be taken to our online store.
Through our partnership we are official IQOS sellers.
Please note that IQOS is aimed solely at adult smokers 18 years of age or older.