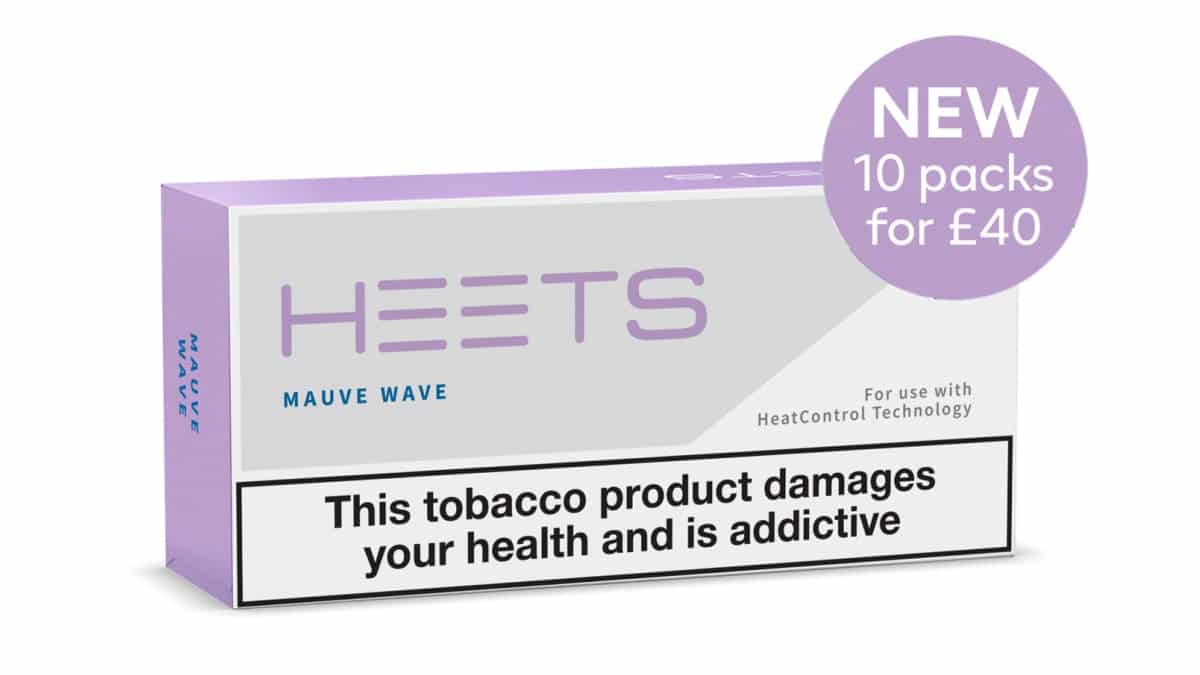 Reading Time:
2
minutes
We are very happy to announce our tenth IQOS HEETS flavour available to purchase right here in our online store, Mauve Wave HEETS!
That's right, we now have an astonishing ten different HEETS flavours available. This is our first fruit based flavour too because Mauve Wave HEETS are a crisp menthol tobacco blend with a taste of dark forest fruits.
Variety is the spice of life
A point to note about harm reduction products for anyone thinking of making the switch to a much safer alternative to cigarettes is that the more variety a consumer has at their disposal the more chance they have of finding something that actually works for them. When we first started selling HEETS way back in 2018 we only had three flavours available, we now have ten and IQOS seem to be regularly adding new flavours too which is fantastic news for smokers all over the land. We already had a wide variety of both tobacco and menthol flavours but adding a new fruit flavour will only increase the appeal of IQOS as a viable and safer alternative to regular cigarettes.
Remember that with the IQOS heated tobacco device there is no smoke and no ash, the tobacco is gently heated to a temperature that creates a warm vapour to inhale, rather than actually burning the tobacco like with regular cigarettes.
These Mauve Wave HEETS are known in certain countries throughout the world as Purple Wave HEETS or Purple HEETS, and they are a very popular flavour.
Our Mauve Wave HEETS are priced at £5 a packet, or £50 for a carton. A carton contains ten packets of HEETS.
If you would like to purchase some of these HEETS or any of the other nine flavours we have available then please feel free to visit our dedicated HEETS page in our online store. 
Our HEETS are always fresh due to our high turnover and come direct from the manufacturer so you can make your purchase with complete confidence. Why not try some today?
Note: These products are for adult smokers aged 18 years or older.