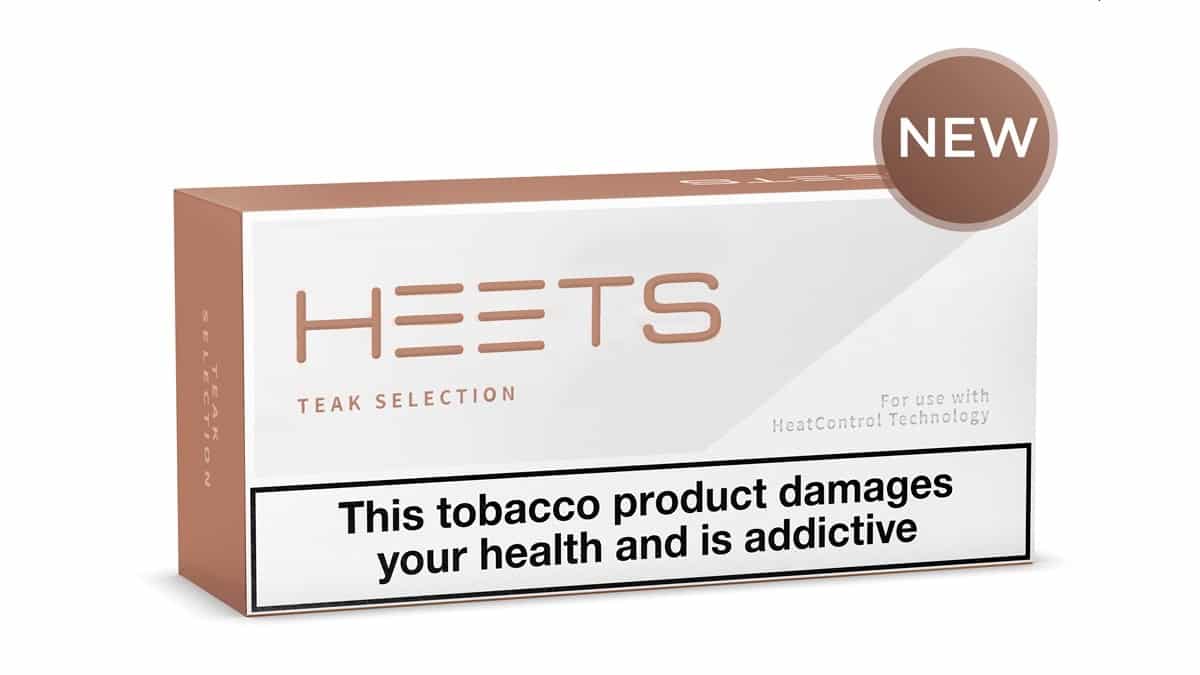 Reading Time:
< 1
minute
Teak HEETS takes us up to eight different HEETS flavours!
When this humble website first started selling IQOS HEETS a couple of years ago we had just three flavours on launch; Amber, Yellow and Turquoise. Fast forward a couple of years and we are now selling eight different flavours.
The importance of flavour's cannot be underestimated because the more flavour's available the more chance of finding that perfect fit. Everyone is different and taste is very much subjective.
Teak HEETS flavour sits roughly between our Sienna HEETS and Amber HEETS in terms of strength.
The full flavour description is as follows:
Teak HEETS™ : A balanced, roasted tobacco blend with a creamy note. Refined nutty aromas provide for tobacco enjoyment with an intense flavour experience.
So this Teak HEETS flavour has a nice creamy note with nutty aromas. This differs from both Sienna and Amber which are a more traditional tobacco flavour with varying strengths. This is our fourth tobacco oriented flavour along with Amber, Sienna and Yellow. Along with 4 menthol based flavours; Blue, Green, Turquoise and Sienna Caps. Although Sienna Caps can also be classed as tobacco oriented if you don't break the flavour capsule thereby turning it into a menthol.
Our new Teak HEETS flavour like all of our other HEETS are available in single pack, packs of two, packs of five and of course the standard carton of ten. They are also priced exactly the same at just £5 per pack.
Click HERE to purchase Teak HEETS today. Or click HERE to see our entire HEETS collection.