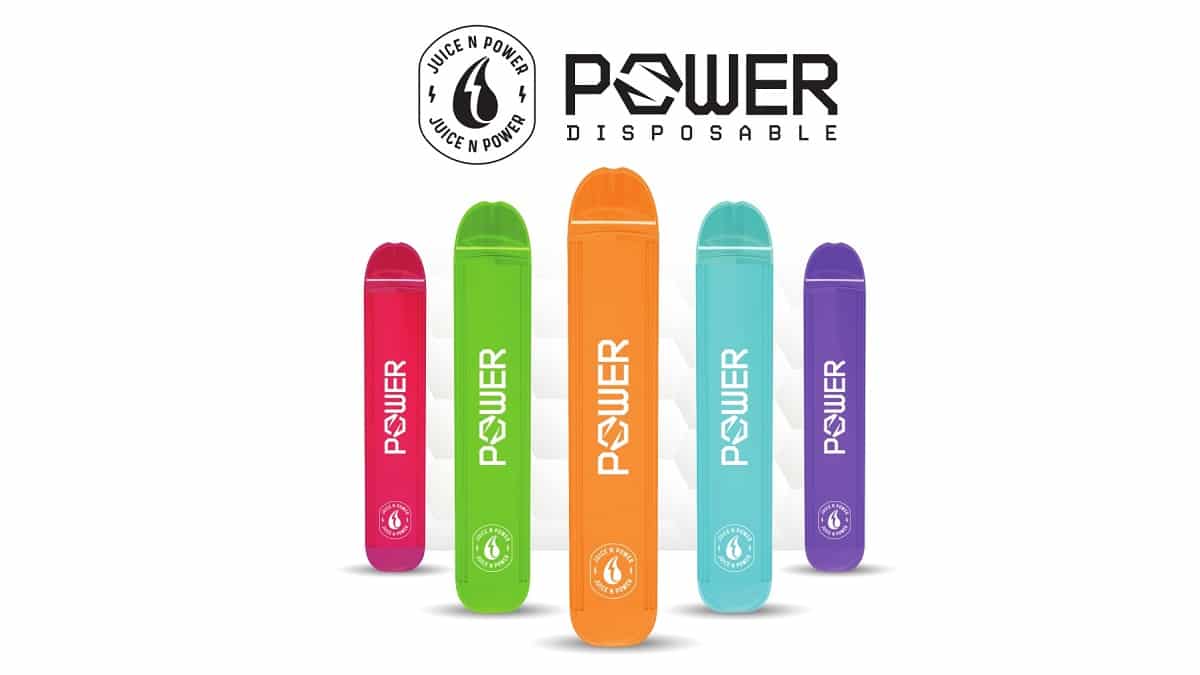 Reading Time:
3
minutes
Disposable vapes aren't something that I normally go for but, after my recent Elf Bar 600 review, they've caught my attention. Especially considering that early versions were, to be honest, pretty dire. Having a variety of options for cheap, disposable devices is a good thing. So, imagine my surprise when the Power Bar dropped through my letterbox.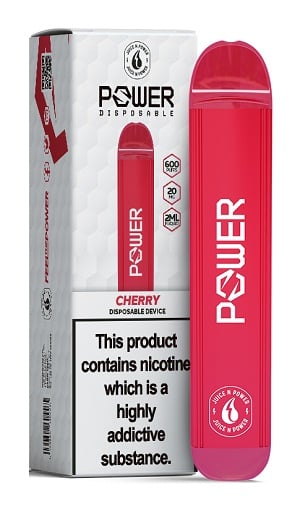 There isn't much to say about the device itself as it is simplicity itself – just like the Elf Bar 600. The device isn't shaped like a cigarette (as the Elf Bar 600 is), instead it is flat with a more prominent LED at the bottom (which is incredibly bright, btw). I'm not sure if it was just the batch I received, or if there is something with the device manufacturing, but a few of the Power Bars I received did leak, quite heavily, and one of them didn't even work.
One other point to highlight is that, unlike the Elf Bar 600, the Power Bar doesn't signal when it is finished – i.e. empty.
The products reviewed here were graciously provided to me by HeatNotBurn.co.uk in exchange for my honest and unbiased Power Bar disposable pod kit review. Taste is subjective, and your mileage may vary. 
Berry Lemonade Ice – Whenever a flavour touts itself as "Berry" I'm often thinking of blackberry or raspberry type flavours. Pairing either of those with lemonade is an interesting choice. Add in "ice" – which usually means a menthol-like burst – and, well, it is a unique combination. In this case there's very little "lemonade" and the "ice" is, to put it mildly, underwhelming. There's just enough lemonade to make this flavour work, but the underwhelming ice is a bit of a disappointment. 
Blueberry Pomegranate – This is a finely balanced blend of the two fruits, with neither of them having the "chemical"-flavour that often comes along with both blueberry and pomegranate. There is also a slight cooling on the exhale, which lingers but is not unpleasant. This Power Bar one was one of my favourites from this review.
Blue Raspberry Lemonade – This is a flavour that can easily go very wrong. Either it has no "fizz" at all, or it has too much and ends up being overpowering. Sadly, while the lemonade aspect of this flavour is nicely balanced, it has very little in the way of the "blue" raspberry. Weirdly, towards the end of the estimated 600 puffs, there was more blue raspberry than lemonade.
Cherry – Before now, I had never tried a cherry-flavoured e-liquid that didn't taste of cough syrup. That was absolutely not the case here: the Cherry Power Bar reminds me strongly of chocolate-covered cherries. It's a lovely flavour, if that's a treat you enjoy. 
Citrus – I don't know if it is me, but every time I see something labelled as "citrus" with orange colouring, I expect an orange-like flavour. This, however,

isn't quite

orange. It is, in fact, a blend of citrus flavours with the strongest – at least for me – being that of satsuma. A very sweet and juicy flavour.

Classic Menthol – Throughout my years as a vaper, I've found "menthol" to be a word used to describe a multitude of mint/cool/ice flavours. With this Power Bar, being Classic Menthol, I think it's an appropriate label: it tastes like spearmint gum.
Passion Fruit – I've never had passion fruit, so I had to rely on Google to tell me what sort of flavour to expect. It said "a kind of citrusy, maybe a tropical citrusy flavour." On the inhale there is an abundance of juicy citrus fruit flavour, almost as if you've just bitten into a fresh fruit.
Pink Lemonade – If you've ever had pink lemonade from a powder mix, you'll know it has a specific flavour to it. This Power Bar truly does taste of pink lemonade, complete with the fizz aspect to it, but it's quite heavy on the lemonade part. The "pink" part is there, but it's very subtle.
Watermelon Ice – Watermelon has always been my favourite fruit, so I'm always on the lookout for a good watermelon vape. It's a tricky flavour to get right, and this one tastes like watermelon candy with a chill on the exhale. Of the Power Bars in this review, this one was my other favourite.
Should you be interested in buying some of these Power Bars they can be found in our online store by clicking here.