Description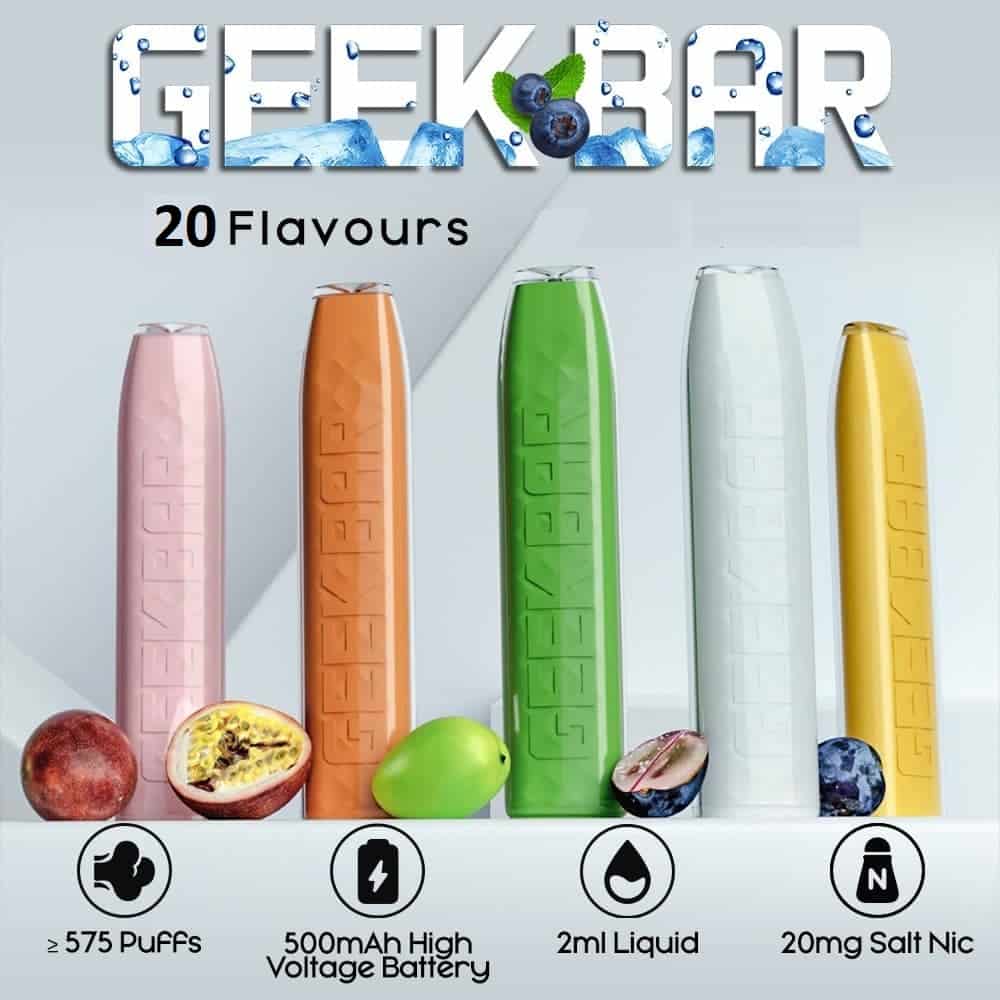 These disposable vapes are taking the vaping world by storm and the GeekVape Geek Bar is at the very top of this technology and is one of the most popular and reliable devices on the market today.
These are just about as simple as it gets; no faffing around with charging, refilling, changing coils or cleaning you simply pick it up and off you go. Ideal for the modern busy vaper. Going out for a bit? Leave your main vape at home and grab this GeekVape Geek Bar disposable  instead!
It contains 2ml of 20mg nicotine salt e-liquid. For the benefits of nicotine salts please be sure to read our blog post on why these are much better than regular e-liquid. Unsure what a pod mod is? Then please take a read of our what is a pod mod blog post for more information.
Each single GeekVape Geek Bar Disposable Vape Pod unit contains roughly the same amount of nicotine as you would find in over 40 cigarettes, it is easily one of the most cost effective disposable vapes on the market. It is also a damn site cheaper than smoking too!
We currently have 20 fantastic flavours to choose from.
What are the advantages of a GeekVape Geek Bar disposable vape?
Simple to use
A better and more consistent flavour from start to finish
Activated when you puff on it (no button press requirement)
No need to clean it
Solid leak-free design
Disposable

Also we offer discounts on multi purchases with a discount applied for 5 or 10 purchased (across all flavours.)
Buy 5 for just £4.40 each. (Mixed flavours or single flavour.)
Buy 10 for just £4.30 each. (Mixed flavours or single flavour.)