Description

IQOS TEREA Sticks Russet Single Packs
Discover TEREA tobacco sticks, made exclusively for IQOS ILUMA heated tobacco device. Using the innovative SMARTCORE INDUCTION SYSTEM™,  TEREA paired with IQOS ILUMA bring you next level heated tobacco experience with improved draw, taste consistency and less smell*, according to most consumers. At £6 per pack, you can save up to £3,000** a year when you switch.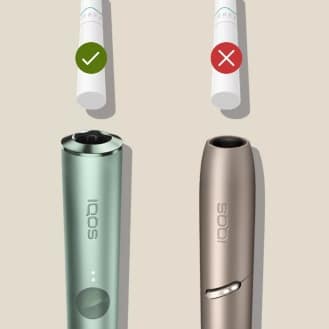 One TEREA stick offers a duration similar to the one from a cigarette – 14 puffs or up to 6 minutes, whichever comes first.
TEREA is made exclusively for IQOS ILUMA.
Because TEREA tobacco sticks feature a fully sealed tobacco part they are not compatible with IQOS ORIGINALS DUO or any earlier blade generation devices. Using a TEREA stick in a device with blade heating technology may damage the blade.
This Russet variant is best described as robust and malty.
ALL TEREA products have the same amount of nicotine.
How to use IQOS TEREA sticks.
Inserting TEREA sticks
Make sure you only use TEREA sticks with your IQOS ILUMA. They are single use so ensure you do not reinsert a used one.
Do not use IQOS ILUMA and TEREA sticks with previous IQOS generations, as this may cause damage to your device. Do not ingest or disassemble TEREA sticks. This product contains a sharp metal part which can cause serious injury if swallowed. Keep out of reach of children.
This product is not risk-free and provides nicotine, which is addictive. Only for use by adults.

* 72% agreement amongst 714 adult consumers in Japan and Italy, 2020 – 2021.
** Claim compares (i) the cost of smoking an average priced pack of cigarettes (with king size filter) per day, and (ii) the cost of buying an IQOS ILUMA One Starter Kit (RRP £39) or IQOS ILUMA (RRP is £69), and then consuming one packet of TEREA daily (RRP £6). In April 2023 the average price for a packet of cigarettes with king size filter was £14.40 (ONS data). Savings will vary depending on ILUMA model and Starter Kit selected. For further information, visit www.iqos.com/legal.