Description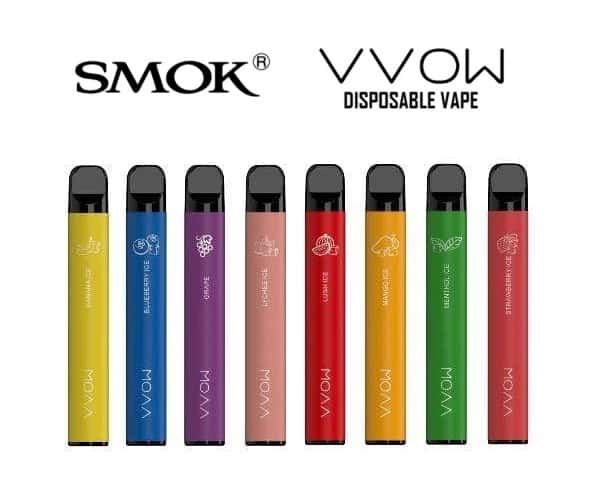 The SMOK VVOW disposable vape pod device is a new high quality disposable nicotine salt vaping device.
These colourful devices are currently available in eight different flavours. Each vape pod contains 2ml of 20mg nicotine salt e-liquid. The benefits of nicotine e-liquid over regular e-liquid are many and you can read here to find out exactly why nicotine salt E-LIQUID is better than regular e-liquid.

The benefits of disposable vape devices like this SMOK VVOW are many, including the following;
Simple to use
A better and more consistent flavour from start to finish
Activated when you puff on it (no button press requirement)
No need to clean it
Solid leak-free design
Disposable
We have a special multi-buy offer on this SMOK VVOW device whereby you get discount on purchases of five or ten of them.