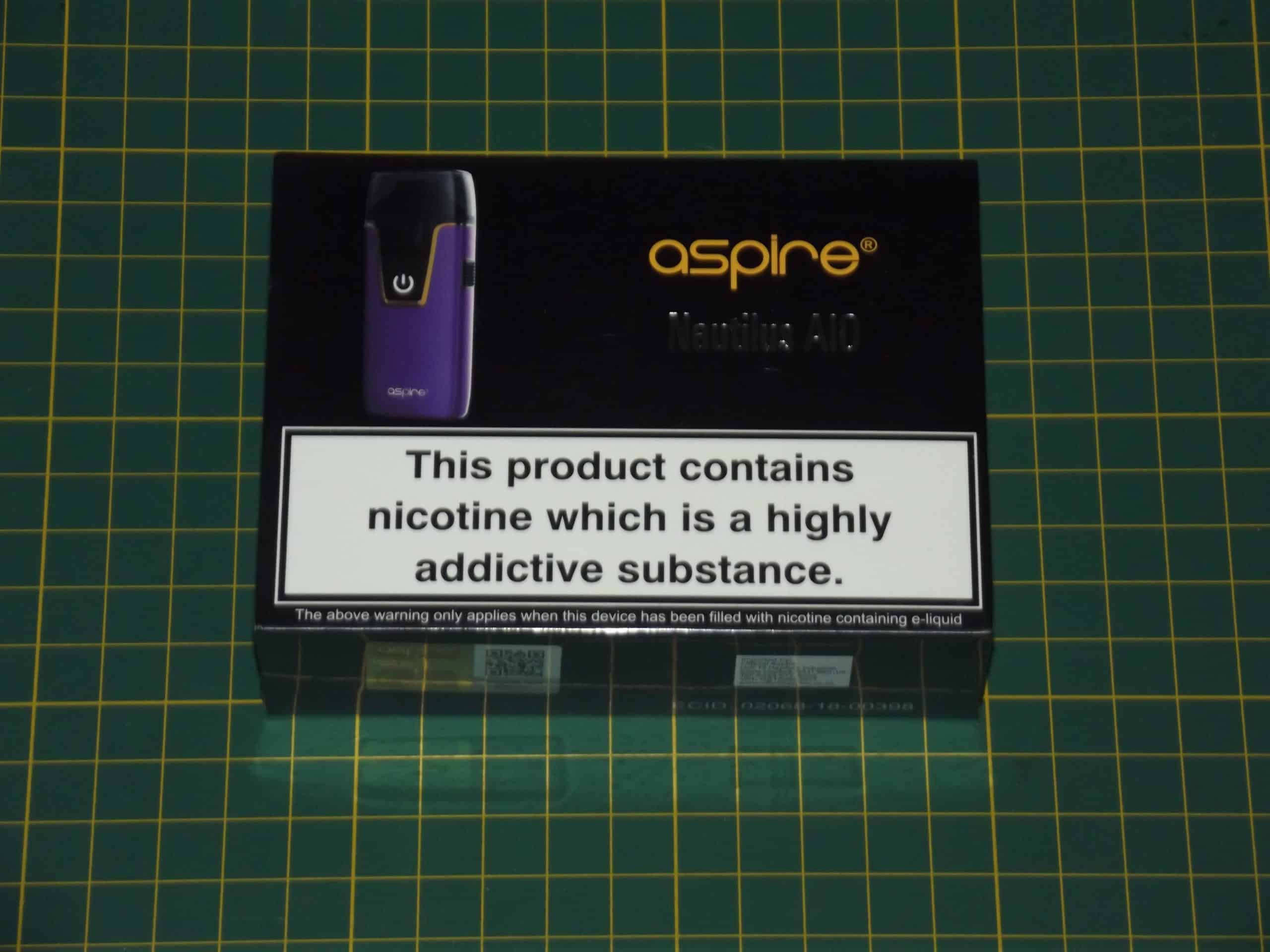 Reading Time:
5
minutes
Over the last few weeks the team at Heat not Burn UK have widened our horizons a little, and now we're interested in pod mods as well. We like these for pretty much the same reasons as we like HnB devices; they're a much safer alternative to smoking, without the complications of a more conventional e-cigarette. If you want to get away from lit tobacco, aren't interested in messing around with coils and don't fancy an iQOS for some reason, a simple device that uses pre-filled, disposable juice pods could be just what you're looking for.
Then again it might not be. What if you like the convenience of a pod mod, but none of the pods come in your favourite flavours? That's the problem with this sort of device – you're restricted to the flavours the manufacturer wants to give you, and that can change unexpectedly and for dumb reasons. For example, JUUL Labs just pulled most of their flavours from convenience stores in the USA; if you want anything except menthol or tobacco you need to order it online, which isn't a lot of use when your last pod runs dry at 3am.
For the last week I've been testing a new toy that pretty much gives you the best of both worlds – a pod mod with a refillable pod. This little gadget is the Nautilus AIO from Aspire – a couple of familiar names if you vape already – and I've been putting it, and an assortment of new liquids, through their paces.
The Review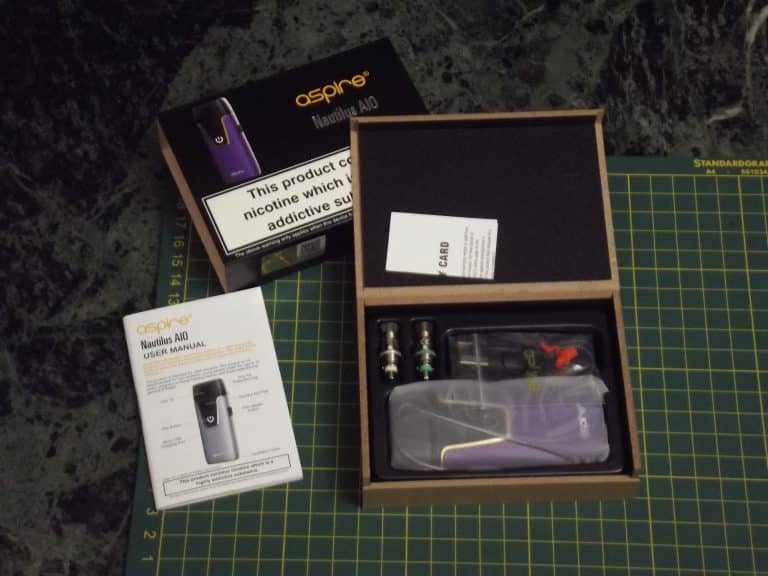 The Nautilus AIO comes in a small cardboard box with a protective outer sleeve. Take the sleeve off and the box opens to reveal an instruction booklet and the mod nestled in a moulded plastic tray; a few smaller compartments hold a micro-USB charging cable, a tiny bag of accessories and two coils to get you started. One of these is a standard one for use with regular e-liquid; the other is designed for the newer nicotine salt liquids.
My usual e-cig is a steel monster about the size of a stun grenade and packed with three 18650 batteries, so the AIO feels tiny by comparison. It's also very lightweight; the body is plastic, with some metal inserts inside the top to handle various connections. Mine is a nice purple colour, with black buttons and chrome trim. This isn't a device you can hold like a cigarette; it's more substantial (although still small) and has a slightly tapered rectangular shape. The top of the body is open, so you can snap in the largeish pod; there's a fire button on the front, a pod release button on each side and a charging port below one of the release buttons. That's it for controls; it's nice and simple.
The pod is obviously a bit more complicated than a disposable one because, well, because it's not disposable. It has a 2ml capacity, and can be refilled through a hole that's closed with a silicone plug (there's a spare plug in the accessory bag). There's a metal plug in the base of the pod that screws out from the outside, and the coil screws into that, so apart from the coil itself you don't need to handle liquid-soaked bits to change it. One warning – don't try to change the coil if there's liquid in the tank, because it will all pour out through the mouthpiece. Don't ask how I know this.
I've just been sent a stash of nicotine salt liquids to try out, so I decided I'd fit the appropriate coil and test them in the Nautilus AIO. While I was doing that I charged the battery. This is built in and has a 1,000mAh capacity, so it charges pretty quickly – well under an hour for a full charge. With that done I filled the pod, snapped it into place and powered the thing up.
Vaping the Nautilus AIO
This is a small, fixed-power device with a compact 1.8 ohm coil, so I certainly wasn't expecting it to throw out a cloud like my usual sub-ohm gear, but when I pressed the fire button and took a puff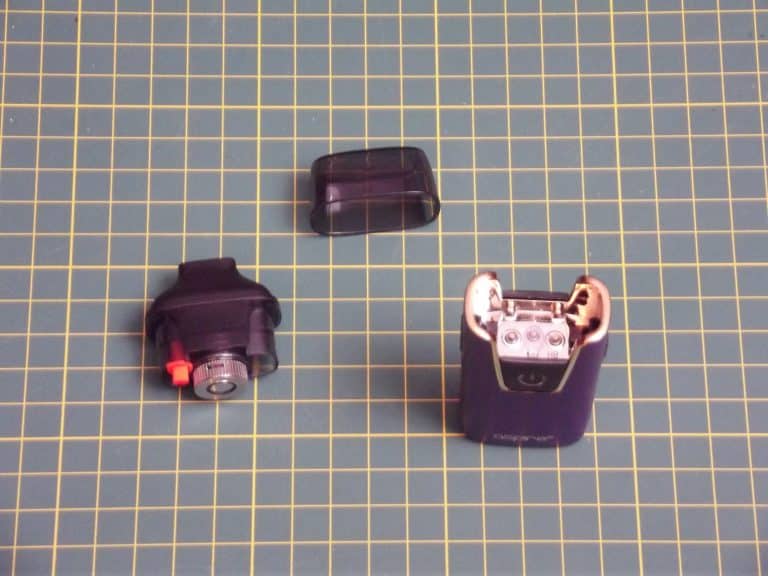 I was pleasantly surprised. No, you won't be winning any cloud competitions with the Nautilus AIO, but then why would you want to? This is a practical device, aimed at people who want an alternative to smoking, and for that purpose there's more than enough vapour. With the nic salt liquids I was using it gave a very satisfying vape. It was dense and fairly warm, and flavour was adequate without actually being mind-blowing. Of course, it's hard to get really good flavour without more power and a bigger coil, so it's as good as I'd hoped for.
Relatively low power means the tank doesn't need refilled every ten minutes, but when it does have to be topped up it's easy enough. Just press the two release buttons together, lift it out, turn it over and remove the rubber plug from the filling hole. Unless you mess up when changing coils it's pretty much a leak-free device.
Talking about coils, I've been using mine daily for the best part of a week and the coil is still going strong. I'd expect it to need changed about every two weeks; it's not under as much stress as a higher powered one would be, so the AIO should be pretty economical for new heads.
One down side is that battery life isn't outstanding, although what do you expect from 1,000mAh? It's not actually bad, though, and recharges are quick. I didn't have any trouble getting through the day, as long as I remembered to give it a bit of a top-up every now and then.
The verdict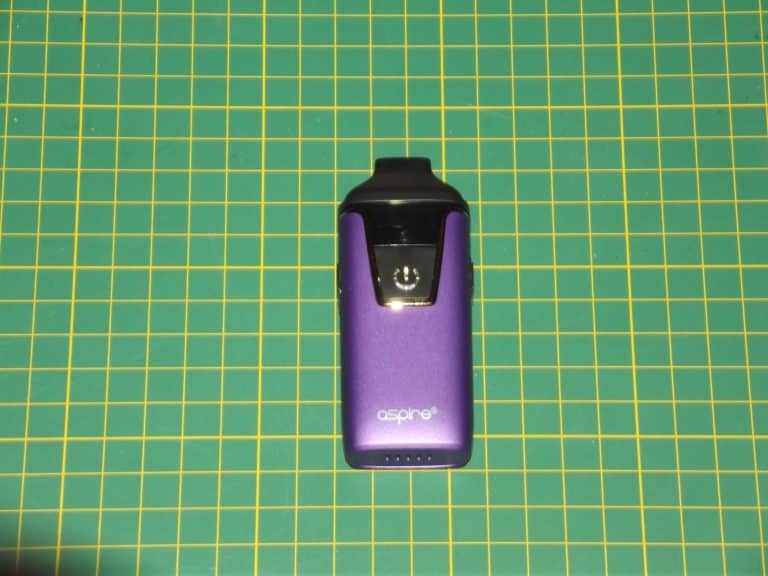 If you're looking for almost all the convenience of a pod mod, combined with the ability to use practically any e-liquid (and save a lot of money compared to buying prefilled pods) the Aspire Nautilus AIO fits the bill pretty well. Almost all the vapers I know managed to quit smoking using equipment a lot less capable than this little gadget. It's simple to use, compact, well made and effective. It also costs less than £25, which I think is great value for money.
You can purchase the Aspire AIO right here on our website.