SHOP IQOS, HEETS & MESH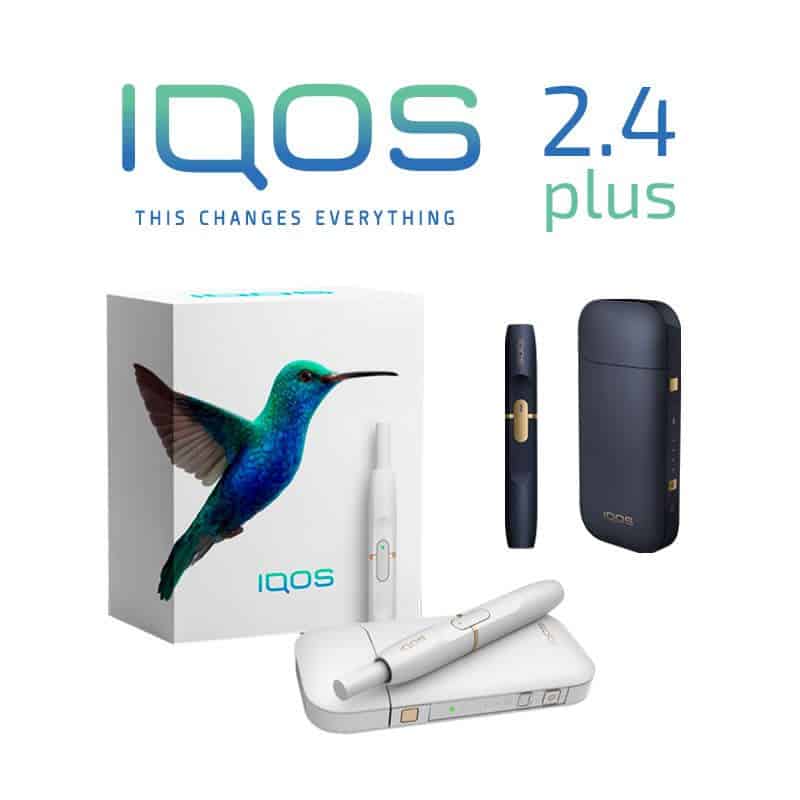 We are now selling the iQOS 2.4 Plus along with HEETS (as part of a deal or individually.)
Please click any item below for full details. As a special introductory offer we are selling the iQOS starter kit complete with 60 HEETS of your choice of three different flavours for just £79 (plus shipping.) This is a fantastic deal to help you to make the switch today!
What is the iQOS and what are HEETS?
The iQOS is a new groundbreaking device that heats the tobacco instead of burning it. This minimizes many of the harmful substances that are created by burning tobacco. The tobacco is heated to a temperature where you can inhale the vapour without the tobacco actually igniting.
There is a full description of exactly what an iQOS is and how it works in the products description including a YouTube video, plus we have done our very own thorough review of the iQOS 2.4 Plus right here on Heat Not Burn. And just to add further help for anyone thinking of switching we even invited a vaper to provide a thorough review of the iQOS. Please note that this review is of the previous model, the 2.4.
Out of all of the Heat Not Burn devices out there at the moment in our own opinion the iQOS is the best, we were so impressed we bought the company decided to start selling them.
We also sell the iQOS starter kit individually for £99 (plus shipping) but you would be mad to buy that when we have our free HEETS promo on!
HEETS can also be purchased separately including single packs, packs of two, packs of five and cartons of 10 packs. They are available in five different flavours: Amber (Full), Blue (Intense Menthol), Sienna (Strong tobacco), Yellow (Smooth) and Turquoise (Regular Menthol.)
As a rough guide and to help you choose Amber HEETS (also known as Marlboro Orange) are for you if you like a strong taste like Marlboro Red for example. The blue HEETS are for you if you like an intense cooling menthol flavour. Our Sienna is if you like a properly strong tobacco taste. The Yellow HEETS are a more of a smoother taste, think Marlboro Lights for a comparison. The Turquoise HEETS are a regular menthol flavour.
What is the iQOS Mesh?
The iQOS Mesh is a pod mod device more similar to an e-cigarette than a heat not burn device. For more details on what the Mesh is please click here. For an excellent thorough review of the Mesh please click here.
Are your items genuine?
All our iQOS products come direct from the manufacturer and are 100% genuine so you can purchase from us in complete confidence.
What payment methods do you accept?
PayPal have prohibited us from using them for our iQOS heat not burn products and HEETS as they have classed them as tobacco products. Because of this we have to use Sage Pay for all transactions involving heat not burn products. Sage Pay is an excellent very secure payment processor allowing you to use a wide variety of credit and debit cards.
If you fail to checkout with Sage Pay due to vendor rules please try again.
For non heat not burn related products like the iQOS Mesh pod mod e-cigarette system plus corresponding VEEVs and all other e-cigarette products we are still allowed to use PayPal, along with Sage Pay.
What is this other stuff you are selling?
We are very passionate about harm reduction and although we are mainly concentrating on heat not burn we are also selling some of the very latest pod mod (e-cigarette) devices, along with nic salts e-liquid which is proving to be very popular these days. Basically if it's better for you than smoking we are going to sell it! We make no apologies for promoting harm reduction. 🙂
Why buy from us?
UK based company with UK based products
Express Delivery (1-2 Working Days)
Genuine products direct from the manufacturer
1 year "no quibble" guarantee on all iQOS 2.4 Plus stater kit purchases
Superb level of customer service
Through our partnership we are official iQOS retailers
Through our partnership we are an official UK stockist of genuine Aspire products
Through our partnership we are an official retailer of Mi-Pod in the UK