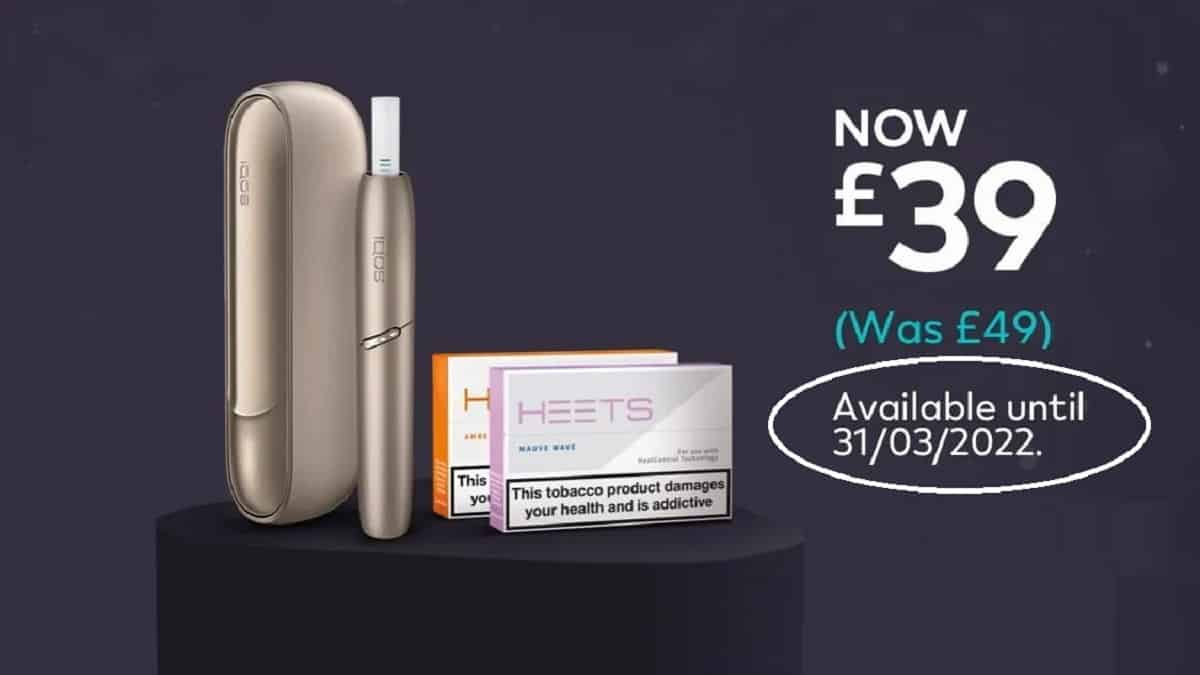 Reading Time:
2
minutes
IQOS 3 Duo £39 offer extended until 31st March 2022
We have some very good news for smokers all over the land; our IQOS 3 Duo special offer has been extended by two months up until 31st March 2022!

For just £39 you can get a state-of-the art IQOS 3 Duo heated tobacco device along with 40 HEETS of your choice. The HEETS are the small tobacco sticks that are fed into the device and we have 10 different HEETS flavours available for you to choose from. With our IQOS 3 Duo £39 offer you get everything that you need to get started right away.
IQOS heated tobacco technology
If you are not sure what an IQOS is it is a device that instead of burning the tobacco like a traditional cigarette does it heats it instead. It only heats it enough to release a warm nicotine infused vapour without actually burning the tobacco. Most of the damage to a smokers health is caused by inhaling the actual burning tobacco smoke. Please click the following link to learn more about the IQOS in our fantastic IQOS 3 Duo review.
To learn all about what a HEET is please take a look at our extremely popular blog post where we dismantled one to see exactly what is inside a HEET.
The IQOS 3 Duo heated tobacco device is available in four different finishes (Blue, Gold, White and Grey) and all of them can be found below.