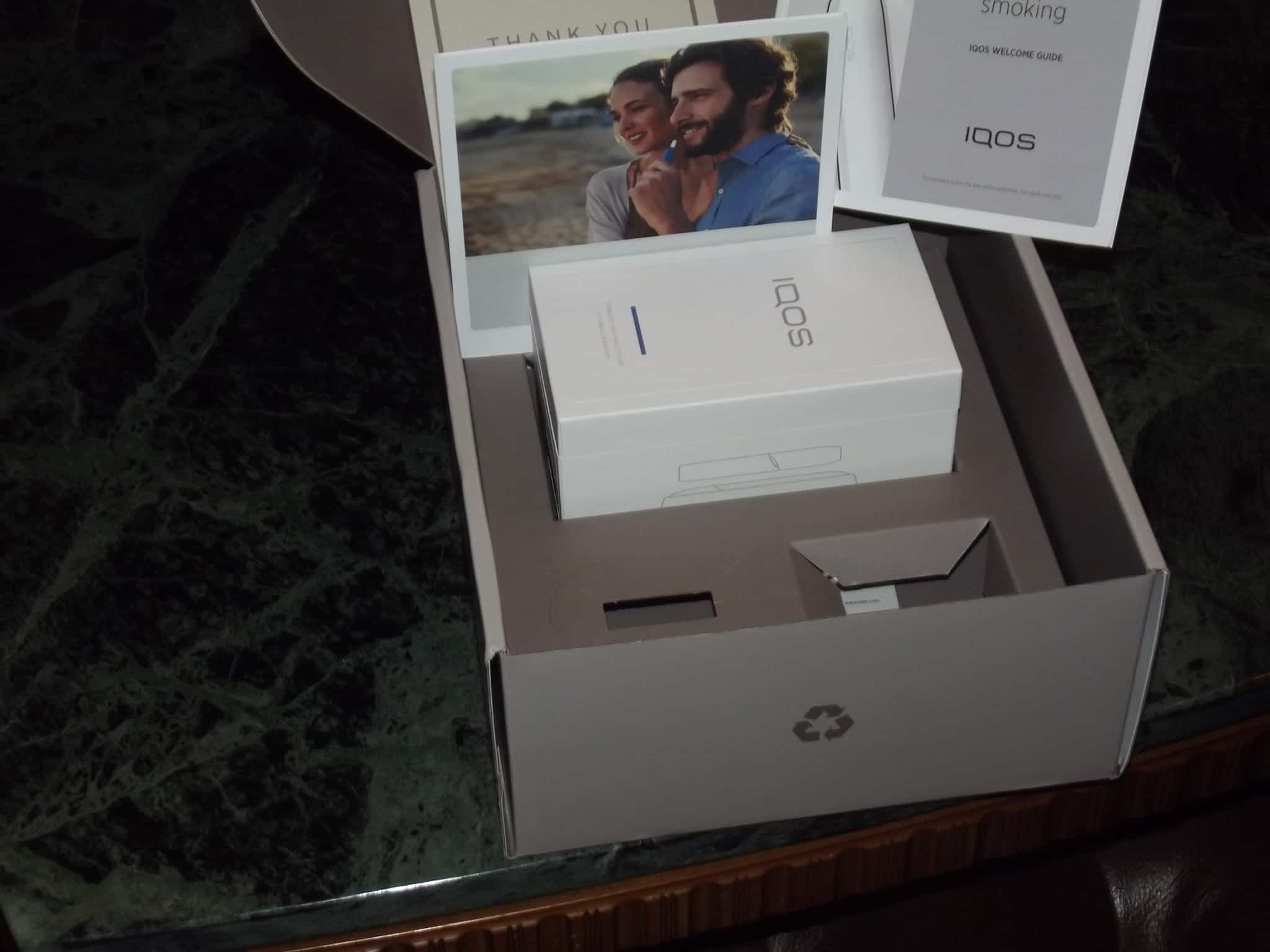 Reading Time:
5
minutes
Nobody can accuse Heat not Burn pioneer Philip Morris International, manufacturer of the market-leading iQOS, of standing still. The pace of innovation slower than we see for e-cigarettes, but the technology is still moving forward at a pretty fast clip – and PMI are leading the charge. It was just a few months ago we reviewed the iQOS 2.4 Plus; now we're going to talk about the brand-new device with our iQOS 3 review.
Actually we could have talked about the iQOS 3 a few weeks ago, but we've been holding off a bit. It seems that PMI have been a victim of their own success here, and the latest iQOS has been so popular that for the last few weeks production couldn't keep up with demand. There's been a worldwide shortage of the new devices, and that's meant we couldn't get a stock for our shop. We did manage to get review samples ourselves, though, so today I'm going to let you know what I think.
I was actually pretty excited about the iQOS 3. So far, PMI have kept to the same basic design and given it incremental upgrades – the big step forward with the 2.4 Plus, if you remember, was how much faster the holder recharged between sessions. With the iQOS 3 they've been a bit more radical. While it keeps the same concept of a small holder and a portable charging case (PCC), both components are totally new designs. Is this a cosmetic upgrade, or has performance been boosted too? Well, let's find out.
The Review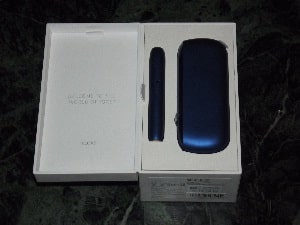 My iQOS 3 turned up in an impressively large box, because it was supposed to be a starter kit with a few packs of HEETs included. Unfortunately, German customs objected to this and removed the HEETs, which would have had me me wondering what the point of the EU customs union was if I'd ever thought it had a point. Well, never mind; I got the device itself, and as I had a full carton of 200 Bronze HEETs at home waiting for it that was all I needed.
So anyway, inside the large box were a couple of empty compartments, a collection of booklets and other paperwork and a much smaller box, which is what I was after. This flips open to reveal the usual tray, with the holder and PCC resting in it. A second tray underneath holds a brush and cleaning sticks, and under that the third layer contains a USB charging cable and UK plug. Everything's very nicely presented, there's no shortage of documentation on how to use it, and the accessories are all extremely high quality.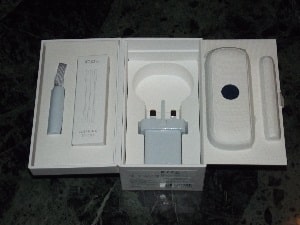 Obviously I was most interested in the device itself. The iQOS 3 PCC is almost exactly the same length as the older version, but noticeably narrower. It's also a much cleaner looking design. My 2.4 and 2.4 Plus both have an array of buttons and lights that pretty much covers one side of the PCC, but the 3 looks positively Spartan by comparison. There's just a single button and an LED strip on one corner, and the charging port (which isn't micro-USB, so you'll need to use the cable that came with the kit). That's it as far as controls go; the only other feature is that one side is made out of a darker, shinier plastic than the rest.
This is where the biggest change has been made. Press the bottom of that shiny side and it pivots out, revealing the holder. This is almost exactly the same size as the older versions, but slightly slimmer – it will fit in a 2.4 PCC (don't do this – I can't confirm that it won't cause damage) but not vice versa. It has the same minimalist design as the PCC, with no features beyond a combined button/LED and a nice embossed iQOS logo. The gold-plated charging contact at the bottom seems to be a rather different design, though.
The slimmer case made me wonder about battery capacity, but of course it shouldn't have; the new design uses case volume more efficiently, because it doesn't have wasted space inside the flip-up top. Charging the PCC using the supplied cable took around 90 minutes, and then I was ready to start testing it.
Vaping the iQOS 3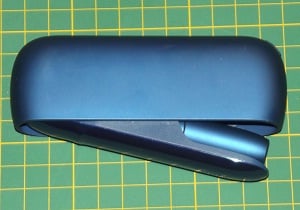 Once you have a HEET slotted into the end of the holder, you just have to hold the button down until the holder vibrates to let you know it's heating up. The LED will blink to show you it's heating; when it's at running temperature the LED switches to a steady glow, and just in case you miss that the holder vibrates again.
The actual vape is pretty much the same as the 2.4 Plus. This isn't a bad thing at all, of course, because the 2.4 Plus is still the standard-setter for HnB devices. There's no shortage of vapour, and the flavour is excellent. A vaping session lasts for five minutes and 35 seconds, or 14 puffs, which ever you hit first. When there are 30 seconds or two puffs left it will vibrate to warn you time's nearly up.
Despite my worries that the new device might have a smaller battery, it seems to hold up just as long as the 2.4 Plus; I regularly managed to vape 30 HEETs on a single charge of the PCC. The holder also benefits from the same fast charge rate – around two and a half minutes.
The Verdict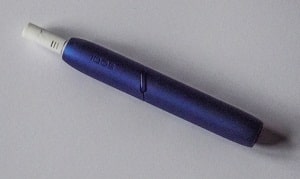 I was very impressed with the iQOS 3. It has all the advantages of earlier models – especially that amazingly small and light holder – in a smaller, simpler package. If you've just splashed out on a 2.4 Plus I'm not sure it's worthwhile upgrading yet, but if you have an earlier model I'd definitely recommend you take a step up and get the 3.
And here is some very good news, we are now selling the IQOS 3 right here on this website, please click here to buy.