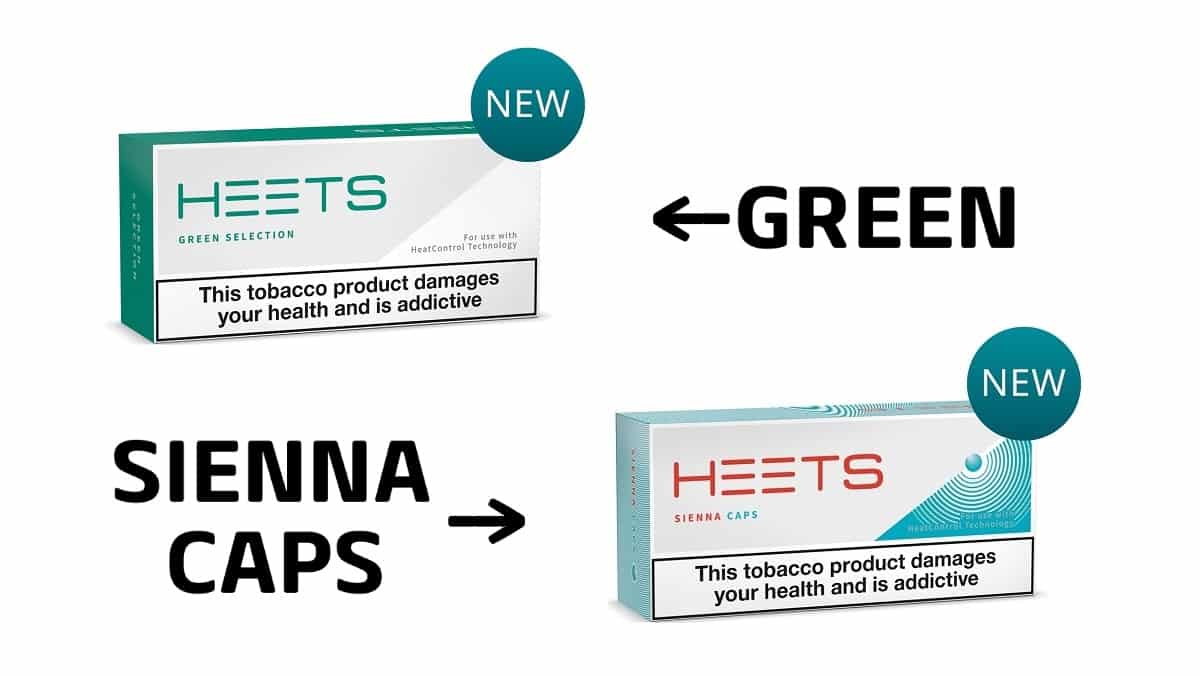 Reading Time:
2
minutes
It doesn't take a great deal for us to get excited and we are very excited to announce that we are now selling two new menthol based HEETS flavours, bringing our current HEETs flavour count up to seven fantastic flavours!

First up are Green HEETS. Described as "a lightly toasted tobacco blend providing a balanced menthol cooling sensation enriched by green minty aroma notes."
To give you an exact picture of these Green HEETS taste-wise they sit roughly in the middle of our Blue HEETS (very intense menthol) and our Turquoise HEETS (more of a mild menthol.) This is as close to the perfect methol as you can get and we expect these to be very popular.
Second up are Sienna Caps, these are described as "a rounded, toasted tobacco blend of Sienna Selection with its woody and light tea aroma, which in a click delivers a cooling menthol breeze with notes of zesty mint."
This innovative style of a poppable filter is very popular in Asian countries like South Korea and it is very simple to use. You can enjoy it as purely a tobacco flavour but if you like to live dangerously then you simply "pop" a tiny capsule inside the filter of the HEET and it changes to a menthol flavour. It may well go down as being the best invention since the automobile.
Flavours are very important and this will take us to seven different flavours. We can now say with confidence that we have a flavour for every taste. And to think that just 2 years ago we only had a paltry three flavours. Life moves pretty fast. If you don't stop and look around once in a while, you could miss it.
These two new menthol based HEETS flavours are the same great price as our other HEETS and are available in packs of 10 (cartons), packs of 5, packs of 2 and singular packs. They are also available as your free HEETS choice that we do with most of our IQOS starter kits.
You also may have noticed that they are both menthol related flavours. This is very good news for menthol cigarette smokers now that the EU have banned menthol cigarettes being sold in Europe. Menthol HEETS are unaffected by this ban so this is the perfect time to make the switch!
To buy these new flavours please click here to be taken to our entire collection of HEETS.