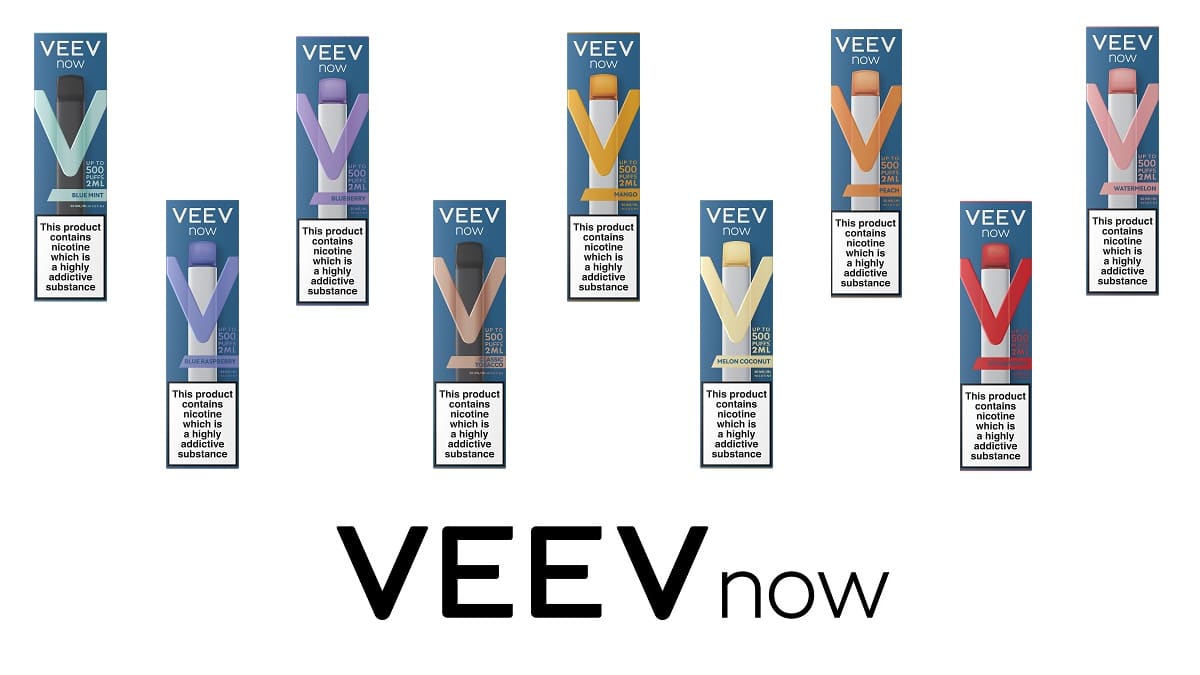 Reading Time:
2
minutes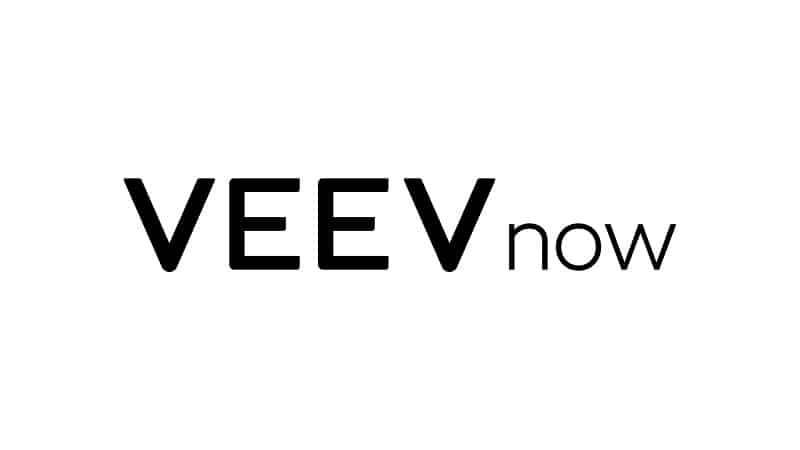 PMI have just released the replacement for the VEEBA disposable vaping device called VEEV now. The VEEBA disposable vape has now been discontinued.
The VEEV now is a brand new disposable vaping device available in nine fantastic flavours. It has a slim and compact design and can be recycled too. It contains 20mg of nicotine salt e-liquid. For the advantages of nicotine salt over regular e-liquids please feel free to take a read of our excellent nic salt blog post from 2019 where we go into the science behind it.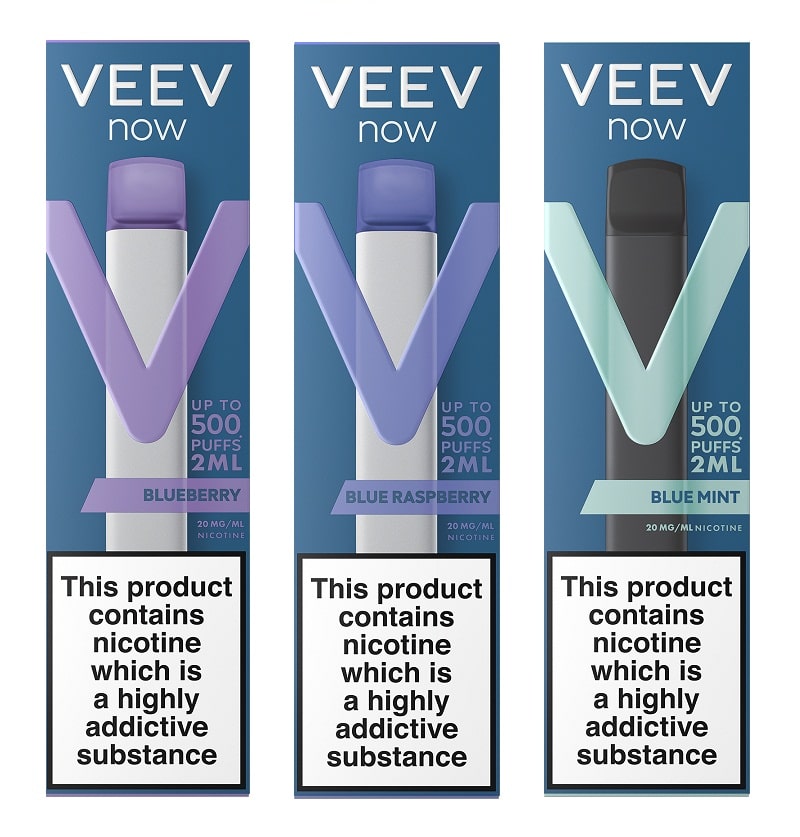 Each device contains around 500 puffs. There is also no button activation, it activates automatically upon inhalation making it very simple and fuss-free to use. It's slim ergonomic design makes it perfect for carrying when you are out (or even out out.)
Here are the features of the VEEV now:
2ml capacity
20mg strength (nicotine salt)
280mAh built-in battery
Around 500 puffs per device
Slim design
9 fantastic flavours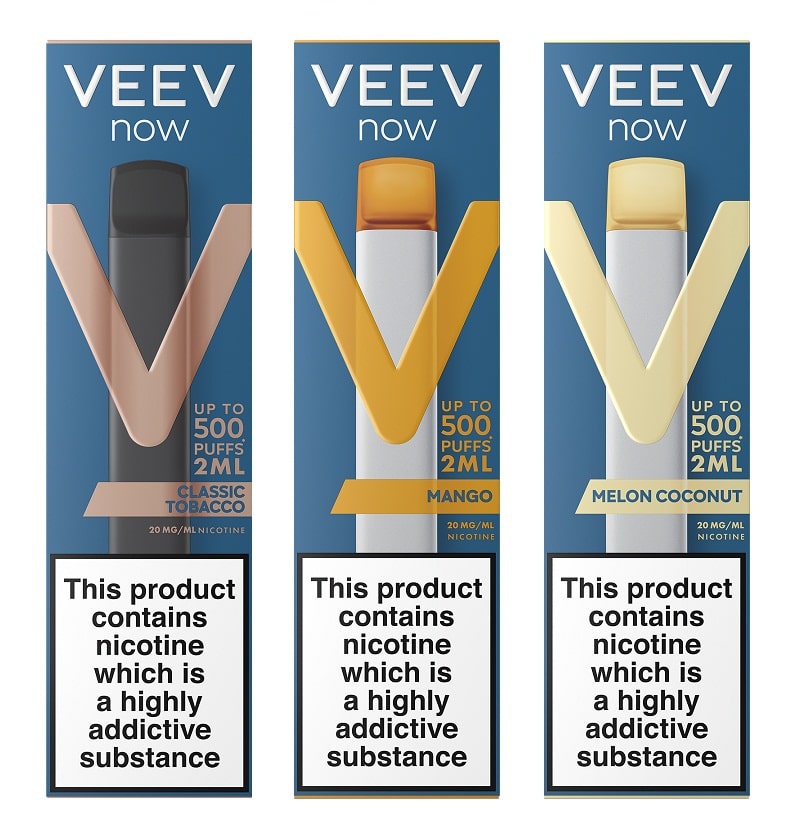 The nine flavours are a mixture of classic, fruity and tropical. Something for everyone's palate.
Blueberry
Blue Raspberry
Blue Mint
Classic Tobacco
Mango
Melon Coconut
Peach
Strawberry
Watermelon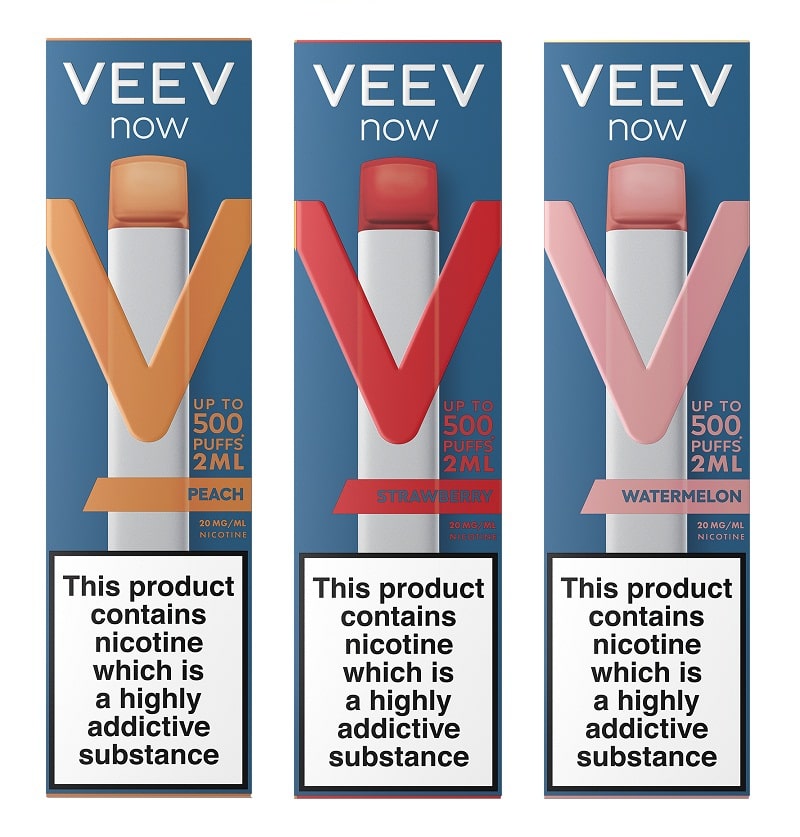 Being environmentally conscious PMI have setup a recycling program for these devices. Simply scan the QR code that comes inside of each VEEV now for full details. These devices should never be disposed of in with your regular household waste.
We should have a review of each flavour coming up soon. This will be done by our expert reviewer Shannon who has done many excellent reviews for us before.
There is currently a special introductory offer on these at the moment and that is any 5 for £20, 10 for £40 etc. etc.
To make a purchase please clich HERE to be taken to the product page.
This product is not risk-free and provides nicotine, which is addictive. Only for use by adults.