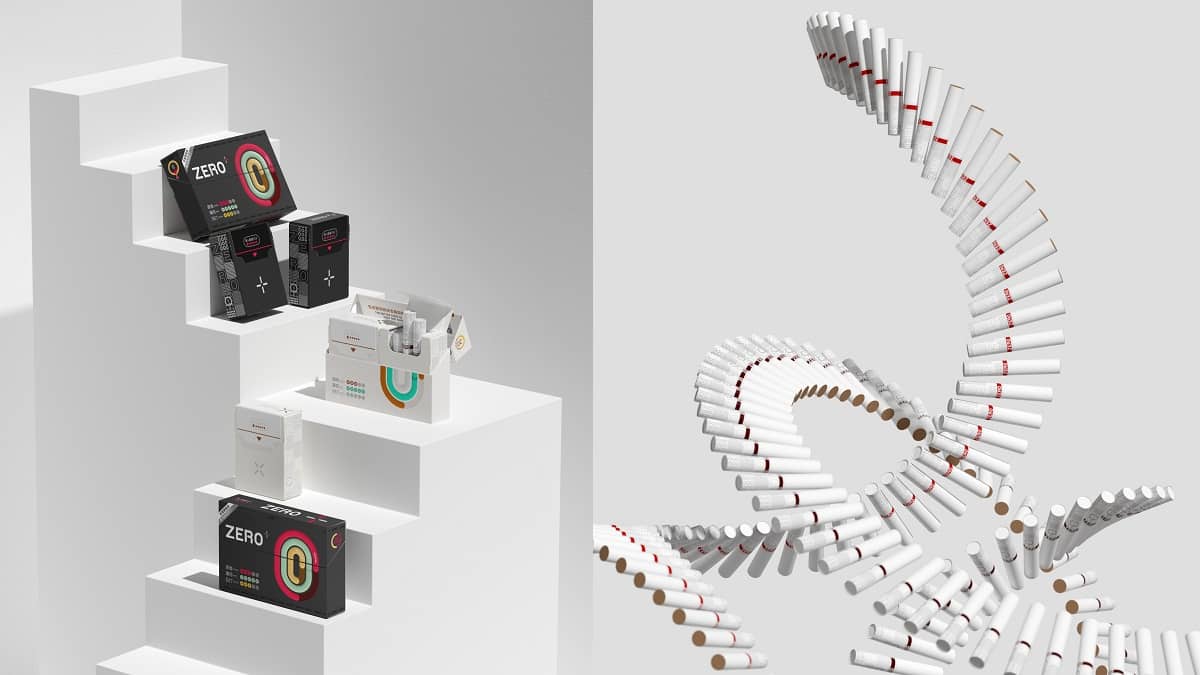 Reading Time:
4
minutes
More Options for Consumers
Here at heatnotburn.co.uk we get our hands on a lot of products to review so that you, the consumer, can make informed choices. Recently, we've been sent a number of tobacco sticks (the reviews are here, here and here) and, on the whole, they aren't bad. They each have their plus points and weak points. Mind you, when going up against the mighty HEETS from PMI, the balance is already weighted against the smaller players. Our latest is ZERO tobacco sticks made by NFIM. How do they compare? Read on to find out!
From NFIM (Shenzhen) Co., comes the ZERO brand of non-tobacco sticks. Currently available in four variants:
ZERO+ (353) – herbal fragrance series, strong mint, mild nicotine
ZERO+ (515) – herbal fragrance series, mild mint, strong nicotine
ZEROX (350) – coffee series, strong mint, no nicotine
ZEROX (530) – coffee series, mild mint, no nicotine
I've mentioned before that I prefer coffee over tea (as a Brit) so I was thoroughly intrigued by the ZEROX series I'd been sent. Unlike other tobacco sticks I've tried, the ZERO tobacco sticks didn't have a strong aroma which, as I've discovered, doesn't necessarily mean anything. I've had sticks that had a strong aroma that didn't taste as expected and vice versa.
ZEROX
NFIM sent me both ZEROX tobacco sticks variants – strong and mild – neither of which contain nicotine. I'm not entirely convinced about the combination of coffee and mint. I mean, sure, after a festive roast coffee and After Eight mints are a nice treat but for heat-not-burn? Not sure about that.
ZEROX 530
The ratings on the pack show 5X for coffee and 3X for mint. With that in mind, and probably my own expectations of what 5X and 3X meant, I was expecting a rich coffee taste with a mild mint overlay. That isn't what I experienced. The initial draw
(before the inhale) did have a nice, rich coffee taste which was very nice indeed. However, the inhale is where the surprise came. The mint. Dear God, the mint. The mint hit the back of my throat like a freight train, and this is the "mild" variant.
Whether it is a by-product of how these are manufactured or the constituent ingredients that make up this particular blend, the mint – for me – is overpowering on the inhale while the initial coffee taste I experienced on the draw didn't last.
ZEROX 350
The ratings on the pack show 3X for coffee and 5X for mint. Given my experience of the ZEROX 530, I wasn't looking forward to this test. If only because the mint flavour in the ZEROX 530 was simply overpowering. But, y'know, gotta science. To say I was surprised is an understatement. Given the strength of the mint in the ZEROX 530, I was expecting my head to fall off.
The experience with the ZEROX 350 is what I was expecting for the ZEROX 530. A nice coffee taste on the draw and a mild mint on the inhale. It isn't the type of flavour I would use all day, but it isn't unpleasant.
ZERO+
I only received one of the ZERO+ variants – the ZERO+ 515, a strong aromatic with high levels of nicotine. As with the ZEROX, I wasn't entirely sure what to expect. I mean, aromatic? There wasn't a strong aroma from the pack, nor while the stick was being heated. Maybe it means flavour as the taste is very much like a good tobacco. I'd go as far as comparing the ZERO+ with Amber HEETS but with a bit more depth to the taste. Not as good as Sienna HEETS, but good enough.
Even though the ZERO+ variant I had stated 1X for mint, there really wasn't any mint to either the draw or inhale. At least, not at first. Partway through a session (the process of heating and consuming a stick until the device turns off automagically) there is a subtle undertone of mint that just lightens the overall experience. It isn't in any way pervasive in my view. In fact, it adds to the experience.
Conclusion
ZERO tobacco sticks are surprisingly good with a well rounded flavour in the ZERO+ variant I tried. The light mint undertone that appears midway through a session is particularly nice. Though the pack says 5X for aroma, there wasn't any suggestion of that when I tried them. There was a light tobacco aroma from the pack, but it was only suggestive and not nostril-grabbing.
The ZEROX tobacco sticks are another matter. I'm not sure if the packaging got mixed up during production, but the 3X mint labelled sticks were overpowering. Don't get me wrong, I love a good mint based flavour, but this one didn't just headbutt my nostrils, it took a wire-wool scrubber to them and then danced on the remains. The 5X mint labelled ones were much better in that regard with a smoother, less in your face, mint, which is why I think the packaging is wrong.
If I had to rate these out of ten, the ZERO+ would be getting a solid 6.5 (being docked for lacking a strong aroma) and the ZEROX (530) would get a 4.5 simply because the mint was overpoweringly harsh. On the flip side, the ZEROX (350) would get a 6, only getting docked points for a (relatively) weak coffee flavour.
Definite room to improve on these ZERO tobacco sticks, but good enough for most.