Description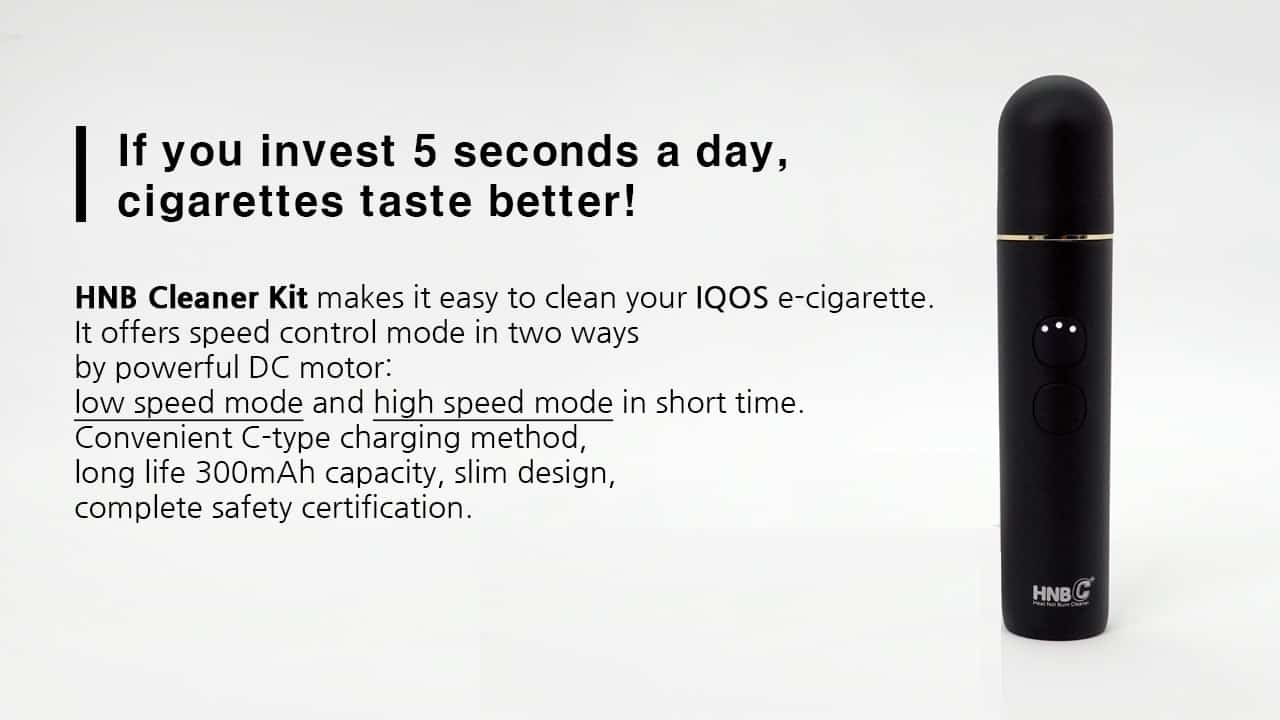 Heat not burn devices are wonderful things and are great harm reduction products but they are not as simple as regular smoking (what is?)
You do need to make a bit of an effort and your device needs to be kept in clean working order for it to perform at its best. This IQOS cleaner is a mechanized device that will make cleaning your device an absolute breeze!
HNB Cleaner has a 2 speed DC motor, ego-C charging, a long life 300mAh battery capacity in a compact and ergonomic slim design. It also displays how much charge is remaining using a clever LED light system.
HNB cleaner comes with two brushes (one hard and one soft) and an adapter for both the IQOS 3 DUO/2.4 Plus and the IQOS Multi that protects the blade from being damaged whilst cleaning it.
It works on a variety of heat not burn devices including the Jouz, the Lil and of course the IQOS.
The hard brush is used to remove stuck on grime and the soft brush is used to polish. The brushes can be washed using a mild soap and can then be re-used (once thoroughly dry.)
We strongly recommend using this device with an Isopropyl alcohol spray that can be purchased on eBay or Amazon for a couple of pounds.
As with almost all products that we sell we have a full and thorough review of this device done by one of our expert reviewers. Also, we have a very good online reputation and will only sell products that we have complete faith in.
This heat not burn cleaner is only available in BLACK but more colours are coming soon.
Box contains:
1 x HNB Cleaner device black
1 x USB-C charging cable
1 x Soft brush
1 x Hard Brush
2 x Adapters
1 x Instruction booklet
This HNB Cleaner is not produced by Philip Morris/IQOS.
If you are a company that would like to sell this device please CONTACT US for wholesale prices.