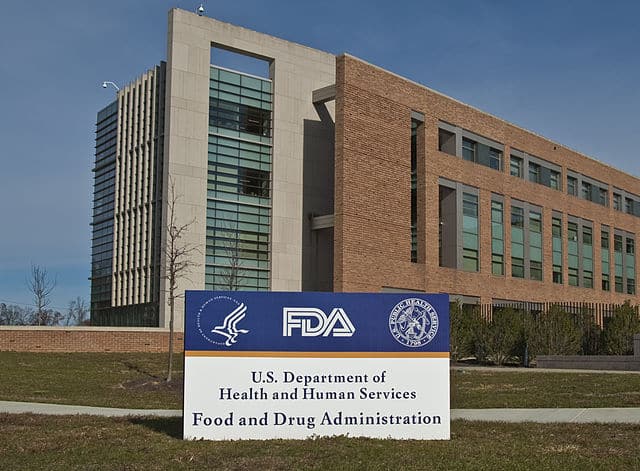 Yesterday was an important day for PMI's iQOS device, and for the whole future of Heat not Burn in the USA. Following a long bureaucratic process an FDA advisory panel discussed, then voted on, PMI's claim that iQOS is a Modified Risk Tobacco Product (MRTP), a decision that could decide whether or not it goes on sale in the United States. It went better than it might have done, but unfortunately the results were still disappointing.
PMI submitted their MRTP application in December 2016; the reason it's taken so long to come to a vote is that the application came to over a million pages of data. Achieving MRTP status would be a significant advantage for iQOS; it would allow PMI to market the product as less harmful than cigarettes, and to alter the warning labels on packaging to make clear that it's a safer alternative. The final decision on granting MRTP status will be made by senior FDA management, probably some time in the next few months – and, while they're free to ignore the recommendations of the advisory panel, they rarely do.
What was decided?
Yesterday's panel voted on three issues. Firstly, have PMI proven that switching to iQOS will cut the risk of developing a smoking related disease? Secondly, is using iQOS healthier than continuing to smoke? Finally, does switching to iQOS reduce exposure to harmful and potentially harmful chemicals? In a slightly confusing mixed decision the panel rejected the first two claims, but voted strongly in favour of the third.
On the first question, reducing the risk of smoking-related disease, eight of the panel's nine members voted that PMI hadn't provided evidence for this; the last member abstained. The main issue seems to be that most of PMI's clinical testing was carried out on rats, and the panel want to see results from human tests. To be blunt about it, this is not very reasonable. iQOS is a relatively new product, so there hasn't been time for long-term trials on humans.
However, when it comes to the chemicals involved in iQOS vapour, this isn't exactly a leap into the scientific unknown. All the potentially harmful substances found in iQOS vapour are also found, at much higher levels, in cigarette smoke – and of course the most harmful ingredients of smoke, carbon monoxide and tar, aren't found at all.
On its own the panel's rejection of this claim isn't too surprising, although it's certainly not justifiable. The FDA has a huge institutional hostility to tobacco products; even Swedish snus, which appears to pose no health risks at all, hasn't been able to make its way through the MRTP process yet. However, put the decision into context with the FDA's finding that PMI are right about iQOS users being exposed to fewer, and less abundant, toxins and it makes no sense at all. After all, it's exposure to these chemicals that causes smoking-related disease, so if the chemicals are reduced or eliminated the risk of disease will fall. That's basic toxicology – "The dose makes the poison". This isn't exactly a radical idea either; it's been universally accepted since Paracelsus wrote it in 1538.
Exactly the same applies to the panel's decision that using iQOS hasn't been proven healthier than continuing to smoke. If they accept that the vapour is far less toxic than cigarette smoke – and they did, by eight votes to one – then why not also accept that inhaling vapour is much less risky than inhaling smoke?
So what's going on?
On the face of it the panel rejecting two of PMI's claims, but accepting a third that backs up the first two, doesn't make any sense. After all the reduction in harmful chemicals is the whole point of iQOS, and the reason behind it is to reduce risks.
It does start to make sense if you look at it from an ideological, rather than a scientific, perspective. The panel can't really argue with the fact that iQOS vapour has a fraction of the problematic chemicals found in tobacco smoke; that's hard data, collected by independent labs and published in peer-reviewed journals. It cannot be disputed. Denying it is equivalent to Flat Earthism, so it's actually impressive that only one member of the panel went down that road.
On the other hand, the claims about reduced risks to health are tentative. They're based on the best analysis of the data, but – hypothetically, at least – they could be wrong. They aren't, of course; that would require what tobacco control expert Clive Bates called "a novel and implausible theory of the human body". But, nevertheless, the panel seem to have seized the chance to show how much they hate the tobacco industry.
Now what?
As annoying as it is, the panel's conclusions aren't the end of the road for iQOS. When the FDA makes its final decision there are still two open questions. One is whether or not to grant MRTP status anyway, despite the vote. Recommendations from the advisory panel carry a lot of weight, but the agency can disregard them. It's definitely possible that under director Scott Gottlieb, who at least on paper is committed to harm reduction, they'll decide to grant it.
Even if they don't award MRTP, the FDA can decide to let iQOS go on sale anyway. In that scenario the packaging would have to carry standard health warnings and PMI wouldn't be able to market it as a safer option, but word would get round anyway and we could expect to see a lot of smokers make the switch. iQOS is demolishing the cigarette market in Japan at an impressive rate and there's no reason why it couldn't do the same in the USA; it would be hard for even the USA to object to that.
The worst case scenario is that Gottlieb decides not to allow iQOS to be sold in the USA. That seems unlikely, but if it does happen the result is likely to be disastrous for HnB in America. PMI have spent a vast amount of money preparing this application, and if it's rejected on openly ideological grounds it's hard to see other companies lining up to apply. There's a lot of lives hanging on the FA's decision, so let's hope that unlike their advisory panel they get it right.