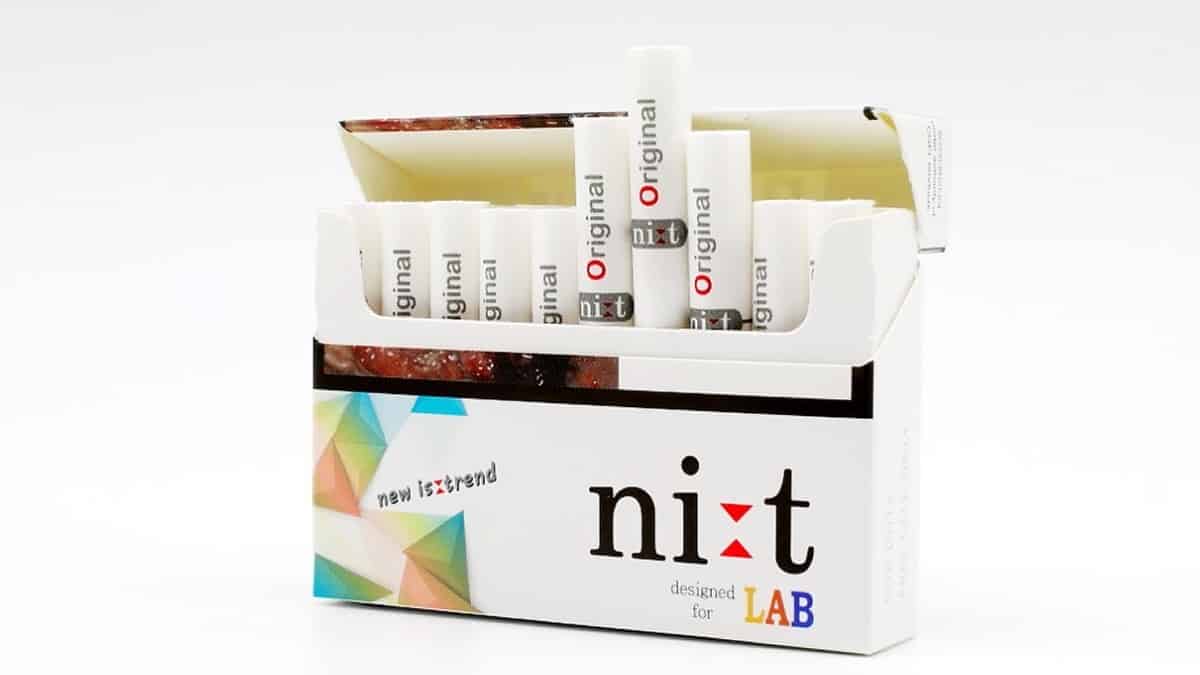 Reading Time:
6
minutes
Whilst I was busy consuming the Darling herbal heat-not-burn sticks, we received word of more tobacco sticks coming our way for review. Which, of course, is great news for both us and you the consumer. For us because we get to try new stuff (which is always fun) and, of course, you because you get more choice.
As with most heat-not-burn consumables, the nit sticks contain tobacco so I would expect a certain level of taste enjoyment from that simple point. But first, a quick word about the manufacturer, CGEL:
CGEL is committed to people-oriented and promote healthy smoking harm reduction under the circumstances of the international tobacco company to create heat not burn ( hnb ) products, based on tobacco materials and unique mechanical technology, reconstituted tobacco to reduce tar hazard materials, for adult smokers around the world to provide more choice of new tobacco produced enterprises.
Pretty much like anyone else in the market, the aim is to reduce the harms (existent or otherwise) associated with the consumption of combustible tobacco. Like PMI, CGEL have their own hardware to go with their sticks so they are in the market for the long haul. Again, great for consumer choice, especially as their sticks are the same size as HEETS from PMI.
I will admit that, when I first saw the packaging for these sticks, I thought they were called nixt. Unfortunately, nit, has some negative connotations in English and I could not find an accurate translation in Korean.
As with the Darlings and Cigoo sticks and unlike HEETS, the smaller manufacturers are trying to incorporate more flavours into the heat-not-burn market. Similar to how vapers incorporated everyday flavours into e-liquid, heat-not-burn manufacturers are now trying to do the same thing. But, as I have discovered, it does not appear to be that easy to make a good, lasting flavour for heat-not-burn. Naturally, tobacco and menthol are easy as manufacturers have been doing that for combustibles for decades and translating that to heat-not-burn was a cinch. Other flavours are a bit hit and miss in most cases. So, let us see how nit fares. As always, taste is entirely subjective.
Flavours
NIT tobacco sticks are currently available in four flavours:
Applemint
Blackcurrant
Blueberry
Original
Of those four, Applemint, Blackcurrant and Blueberry have an extra cap that can be crushed to provide a burst of flavoured menthol. The original flavour is just that. Pure tobacco flavour.
Applemint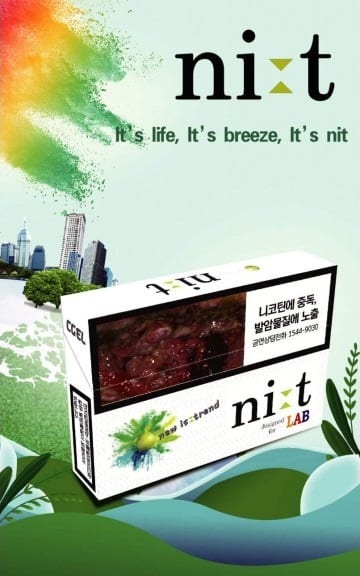 Cracking open the pack I was immediately struck by the lack of scent. Normally, I would expect either a mild, or strong, smell of tobacco (or flavour) but in this case, I had neither. Now, before I go further it needs to be said that the scent – or lack of one – does not necessarily indicate a good or bad thing. Sometimes, a strong smell can (and often does) lead to a disappointing experience in taste. On the flip side, a lack of smell can lead to a surprising one.
Purely out of curiosity I consumed the first few sticks of each flavour (except the original) without crushing the cap to see if CGEL had tried to flavour the tobacco itself. Bottom line is, they had not. Or at least, had not appeared to. In the case of applemint, without crushing the cap, the only taste I had was tobacco. A nice, mild tobacco.
After crushing the cap, the experience was completely different. The apple taste was definitely there – the kind you get when you first bite into a perfectly ripe apple – but that, unfortunately, quickly fades after two to three puffs before the underlying menthol takes over to the point that the stick is effectively just a mild, slightly flavoured, menthol stick. The initial flavour is smooth and does not punch you in the back of the throat as some menthol can, but once the apple part of the flavour disappears, the menthol does get a touch overpowering, particularly in the last few puffs.
Blackcurrant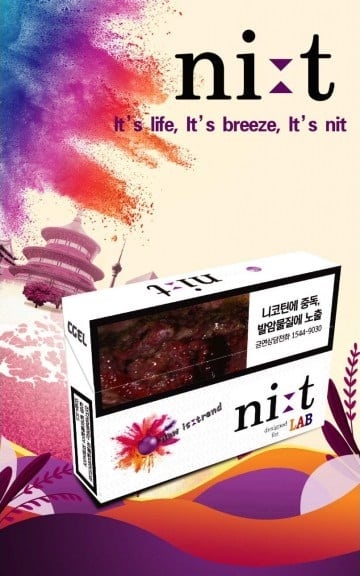 As with applemint, the blackcurrant did not have a strong scent when I opened the pack. At least, until the cap was crushed at which point, unheated, there was a subtle smell of blackcurrant juice. On its own, the taste was a mild tobacco. Once the cap is crushed, then the taste changes completely. The taste is now a mild blackcurrant flavour, and I mean mild. It is there, but it is just a little too subtle for my taste.
I have discovered that, once the cap is crushed, I should be "massaging" the filter to spread the contents of the cap over a greater area which, at least for blackcurrant, made the flavour last a little longer – six to seven puffs instead of three to four. Which seems counter-intuitive, but it works. It does, however, reduce the strength of the flavour per puff slightly.
Again, the hint of menthol in the blackcurrant flavour does get a touch overpowering towards the end of a session.
Blueberry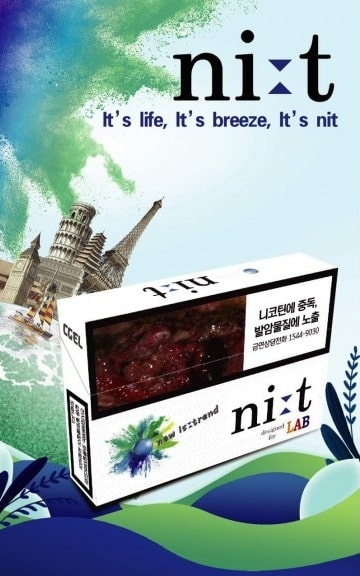 I do not know what it is about blueberry flavours, but they always seem to be well done. Perhaps the flavouring is easy for blueberry relative to the others? Whatever it is, the trick appears to be making the flavour last. Sadly, it would seem that it does not. Unlike blackcurrant, "massaging" the filter once the cap is crushed does not increase the duration of the flavour. If anything, it makes it worse.
While the flavour is present, it is – as with blackcurrant and applemint – not overpowered by the menthol making it taste like a weak blue slush puppy. Until, of course, around halfway through the session, which is about average for the flavours I have tried thus far. At which point, the actual flavour – blueberry – diminishes to such a point that the taste is pretty much all menthol.
Original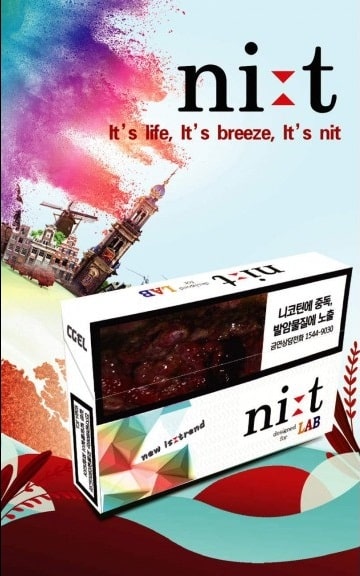 At the end of the day, tobacco is tobacco. With HEETS, there's differences in the taste of each tobacco flavour such as varying richness and tone. That is why there are three distinct tobacco flavoured HEETS – smooth/mild (Yellow), full (Amber) and rich (Sienna). As such, I was interested where the Original Nit tobacco sticks would fall on a comparative scale.
When it comes to a tobacco heat-not-burn consumable stick, I would expect a level of scent from the pack. I do not know if this is intention from CGEL or not, but there was not any significant scent from any pack I opened. Yet, as I mentioned earlier, is not a reliable indicator of the taste experience. In this case, the lack of scent is entirely deceptive. While the tobacco is not equivalent to my preferred HEET (Sienna), it is stronger than Yellow and slightly stronger than Amber. So, it is a full flavour tobacco and would probably be my preferred flavour from CGEL. Unlike the other three flavours, the tobacco flavour does not diminish during the session.
Summary
Overall, the three fruit flavours are fairly mild which is a little disappointing in my view (I do tend to prefer a stronger flavour). That does not mean that they are bad, as taste is entirely subjective, just a little underwhelming for me. Duration of the flavours is also a weakness (one which is present in the other non-HEET sticks I have tried) which, I suspect, is going to be difficult to solve. I like the fact that the flavour is not part of the tobacco itself, rather the flavour is – as PMI demonstrated with Sienna Caps – a crushable ball in the filter. It is a novel idea to adding flavour to the experience and one, I suspect, will bring forth more flavours as time goes on.
Hopefully, as more manufacturers go down this route, the duration (and strength) of any flavour is improved.
The original Nit tobacco sticks flavour is impressive with no significant drop off in taste experience. It might, for some, be a bit too strong so it would be worthwhile for CGEL to add a milder variant. If they follow the same process with that as with the original flavour, it will sit slightly above Yellow HEETS in the comparative scale.
The use of the cap is, I think, the way to go with adding flavours (rather than a simple burst of menthol). I just hope that longevity and strength are worked on first.
If you are interested in purchasing some of these Nit tobacco sticks they can be found on their own website at http://www.cgeltech.com