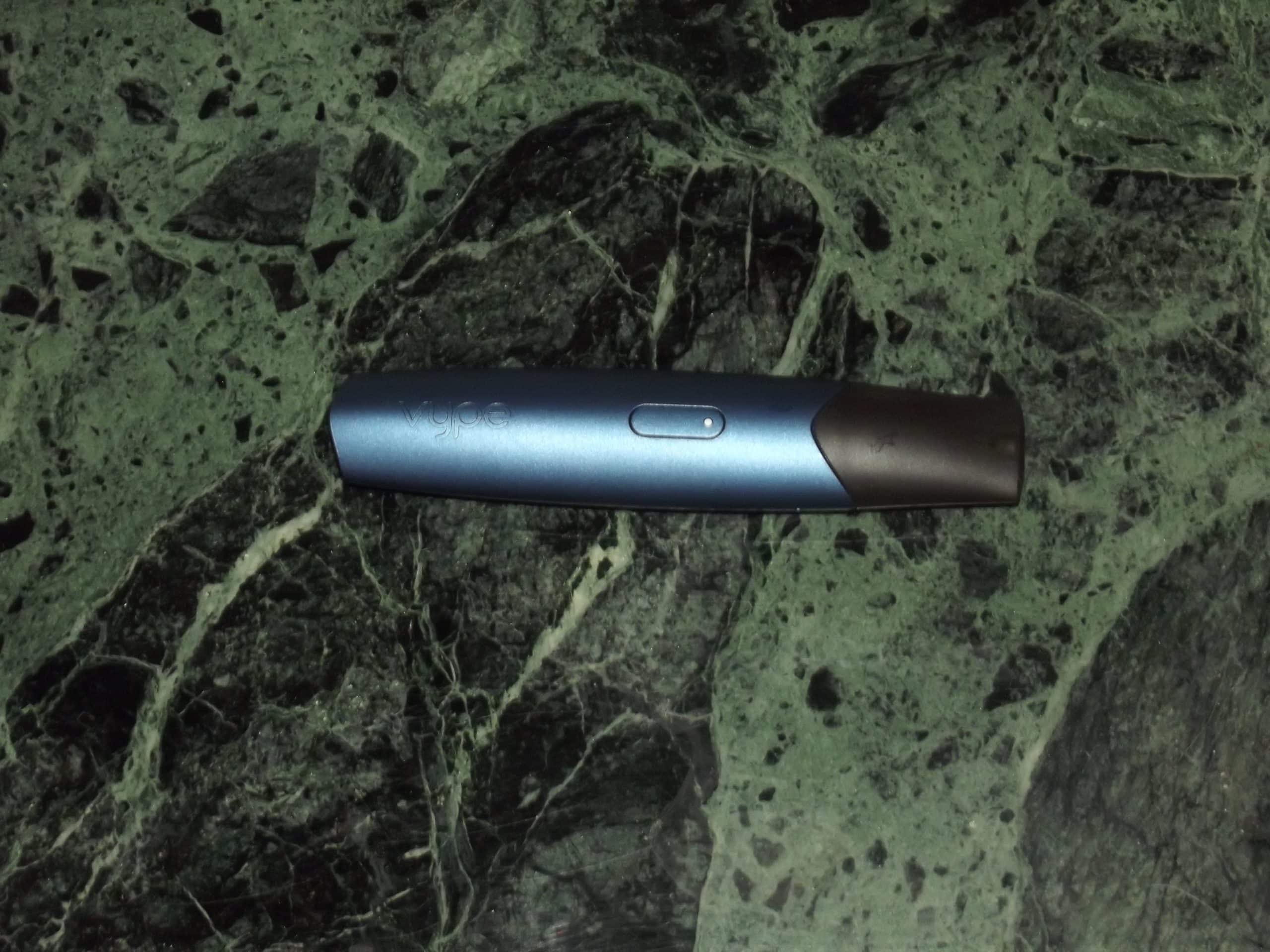 Reading Time:
5
minutes
I've talked about pod mods a couple of times recently, and last month I reviewed the new iQOS Mesh from Philip Morris International. I have to admit that although I usually vape on complicated high-power devices that could give military smokescreen generators a run for their money, I do like these simple but effective new e-cigarettes. They're small, and easy to carry around. They don't dribble liquid into my pockets. They don't need backed up by a pocketful of liquid bottles, massive spare batteries and recoiling kit. And they give a decent vape, too.
Anyway, I've spent the last week testing the latest pod mod from British American Tobacco – the Vype ePen 3. This follows on from previous Vape pod systems, and it's pretty state of the art. Is it like JUUL? Not quite – that's a unique product and, thanks to the EU's idiotic laws on nicotine levels, is only available in the UK in a watered-down version that everyone is telling me doesn't work very well. The ePen 3 was designed from the start to work within the restrictions imposed by our masters in Brussels, and that means BAT have taken a different approach.
What I've been playing with recently is an ePen 3 starter kit and three packs of refill pods, so let's cut the waffle and see how it went.
The Review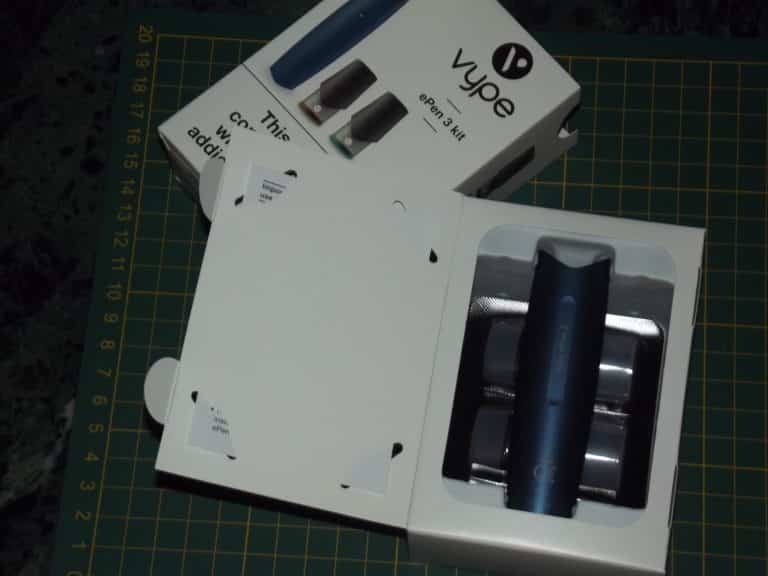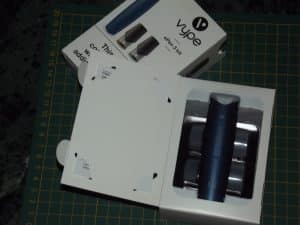 The ePen 3 comes in a neat little cardboard box. Slide off the outer sleeve and open the lid, and you'll find the device wedged into a couple of recesses in a plastic insert. Lift it out and underneath is a pack of two pods – one Blended Tobacco and one Crushed Mint. You can also open a flap at one end of the box and rummage around inside the insert; there's a USB charging cable hidden in there. It's not fancy packaging, but it works.
Getting back to the device, this is a sleek and lightweight unit. In fact it's very lightweight. The body is entirely plastic, which makes sense in a pod mod. It doesn't need the extra strength of metal to cope with heavy batteries or attaching an atomiser, so plastic both cuts costs and reduces weight. The ePen 3 is so light that I could slip it in my pocket and forget it was there. That doesn't really happen with my usual Rouleaux RX200, which is approximately the same size and weight as a young elephant.
I'd call the ePen 3 cigar-shaped, except it isn't. Well OK, it's the shape a cigar would be if it was flattened into a rounded-off diamond profile. Again this makes it easy to slip in a pocket, and there's no danger of it rolling off your desk either. It's pretty simple, too; there's a micro USB charging port in the base, and an open top end to plug in the pod. Apart from that the only control is a single power/fire button on the front of the device, with a nice embossed Vype logo below it.
The pods just snap into the open end of the device; they seem to work either way up, so there's no chance of screwing up here. Each pod holds a TPD-compliant 2ml of liquid, and there's a choice of three strengths – 6, 12 or 18mg/ml. Personally, with a relatively low-powered device like this I'd go with 18mg/ml every time, especially if you're a smoker looking to quit, but if you really want the lower strengths they're available.
You get a choice of seven flavours with the ePen 3 – Golden Tobacco, Blended Tobacco, Crisp Mint, Infused Vanilla, Dark Cherry, Fresh Apple or Wild Berries. As well as the starter pack that came in the kit I got packs of Blended Tobacco, Crisp Mint (although for some reason they actually said "Master Blend" and "Crushed Mint. Oh well; same thing) and Wild Berries.
Vaping the Vype
Anyway, after I got bored of fondling the ePen – which took a while, because it has a rather nice soft-touch finish – I plugged it in to charge. A full charge takes around two hours, but it arrived with the battery about half full. The LED in the power button glows red while it's charging, so once that went out I grabbed a pod and went to work.
Actually getting a pod out of the packaging was the worst part of the ePen experience. They come in blister packs, and they're pretty tough. I tried just pressing the pod out through the foil backing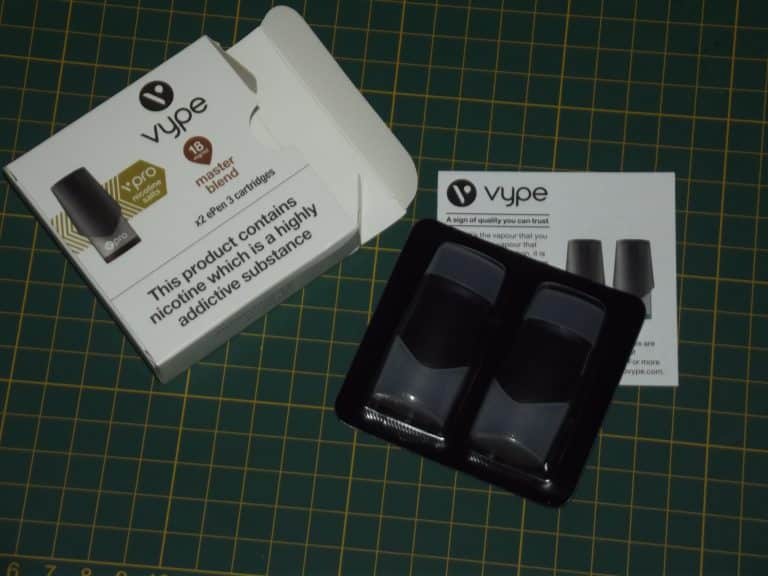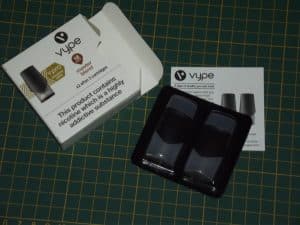 as usual, and I couldn't do it. This wasn't a case of weak fingers either; I shoot an English longbow as a hobby, so if anyone ever sets up a finger-wrestling tournament I'm probably in with a good chance there. These packs are just tough. I eventually took a knife to the foil and got it out that way.
Once you've managed to extricate a pod it all gets much easier. Snap the pod into the device – as I said, there's no way to mess this up – then press the fire button quickly five times to power up. A green LED will glow for a few seconds to show you it's switched on, and then all you have to do is press the fire button and take a puff.
So this was the moment of truth. How well does the ePen 3 actually vape, and is it good enough to act as a replacement for cigarettes? Well, as you'd expect this is no sub-ohm powerhouse, but does it work? Yes it does. Vapour production isn't massive, but it's definitely more than adequate. The vapour is dense and satisfying, much more like a good clearomiser than an old-style cigalike. The flavour was also excellent with the Blended Tobacco and Mint pods, although I found the Wild Berry a bit weak and artificial.
When a pod is empty the power switch blinks red and the device shuts down, telling you it's time to wrestle with the packaging again and fit a new one. I got through about two pods a day, which at £3.49 a pack makes this a lot cheaper than smoking. Vype say a full charge on the battery will last a whole day. I think that's a bit optimistic myself, but it does have a pass-through mode, so you can easily vape as you recharge.
One thing to be aware of is that the ePen 3 does like turning itself off. If you hold the fire button for more than eight seconds it turns off. If you don't press the fire button at all for ten minutes it turns off. If the pod runs dry it turns off. You'll probably find yourself clicking away at the button quite regularly, but this is a minor nuisance at worst; overall, vaping this little Vype is a pretty positive experience.
The Verdict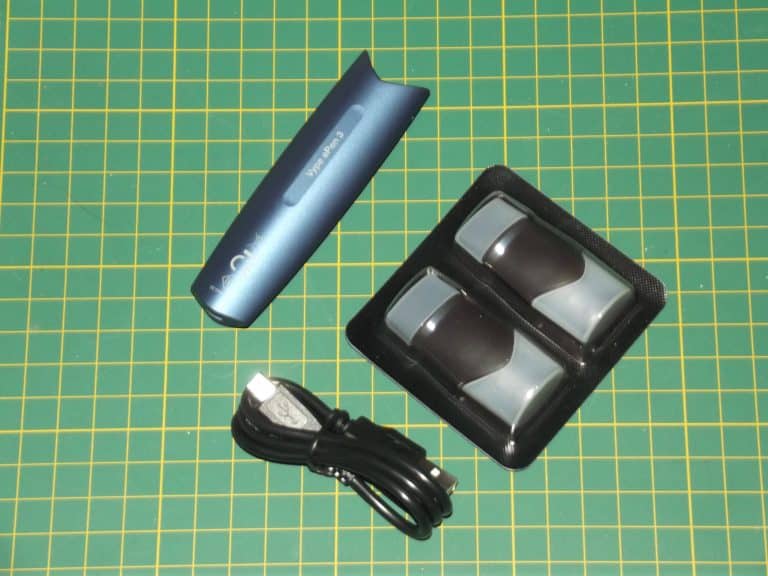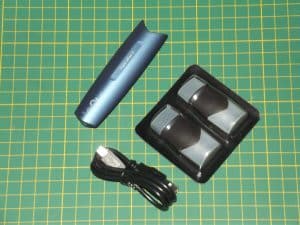 I have to say, I was impressed with the ePen 3. It's compact and lightweight, simple to use and works well. If you're looking for a cheap and cheerful pod mod that gives a good vape and a painless user experience, this one from British American Tobacco is definitely worth a look.